The Family Policy Council of West Virginia has demanded that West Virginia Governor Joe Manchin call a special session of the legislature to pass a constitutional amendment banning same-sex marriage: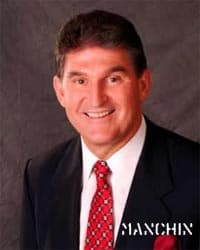 "[The group] told the governor on Oct. 9 that he had until Wednesday to agree to call the Legislature into session. The conservative group cites polling it commissioned of around 500 registered voters that it says found 73 percent supported an amendment defining marriage as a 'union of one man and one woman.' … 'The donors to this organization, as well as my board, are asking — rather stridently — that we release the poll to the public as soon as possible,' Jeremy Dys, the group's president, said in a letter to the governor's office. 'If he has determined that the timing is not right, the duty I have to our donors and the Board of Directors requires that I release this as soon as possible.' But Manchin's office says West Virginia already passed a law in 2000 that calls marriage 'designed for a woman and a man.' The law also specifically rules out recognizing same-sex marriages granted elsewhere, Manchin general counsel Carte Goodwin noted."
The bigots are running scared of the civil rights victory that just happened in Connecticut and are running scred that a judge may void the anti-gay statute.