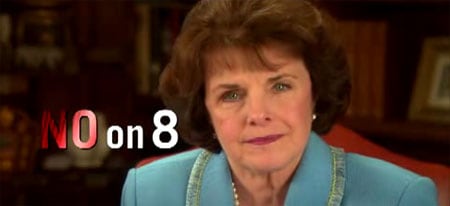 Airing statewide in California tonight is this message from Senator Dianne Feinstein urging a 'no' vote on Proposition 8, the California ballot measure that would ban same-sex marriage.
Says Feinstein: "Proposition 8 would be a terrible mistake for California. It's about discrimination and we must always say NO to that."
Watch it, AFTER THE JUMP…
The "no on Prop 8" still needs your help. Donate HERE.