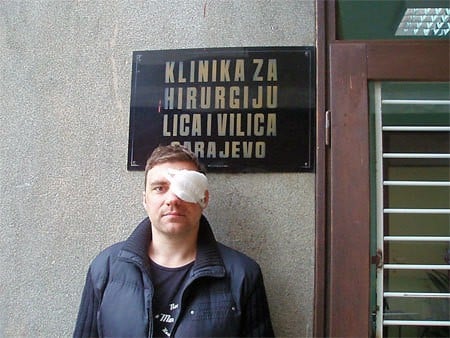 Andrejs Visockis, a gay man living in Bosnia, recalls the violence of the attacks on Sarajevo's first gay festival by fundamentalist Muslims that lead to the shutting down of the fest. Visockis was injured in the attack.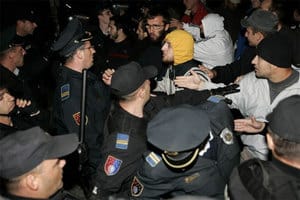 He writes on his blog: "As we had reached the parking lot, I suddenly saw with the back of my eye that a group of people were running at us and a second later we were attacked from behind. I tried to turn around to defend myself and get away from them but fell and found myself surrounded by what seemed to be four young guys who started kicking the living daylights out of me from all sides. Somehow, I managed to get back on my feet and get out of the circle, so I started running all I could without looking back. As I was running, I noticed I was basically blind on my left eye and my hands were covered in blood. I also couldn't help noticing how badly lit and deserted the streets were at that point. Absolutely no police presence 50 meters from the Academy. I eventually reached a place where I felt I was safe and my friends collected me from there. Most of that night was spent in a local hospital where they kept sending me from one clinic to another and eventually stitched me up. At the emergency room we also saw some other victims of the attacks that night. Two guys who had left the venue in a taxi were followed for four kilometers, then brutally dragged out of the car, threatened with guns and then beaten with them."
Amnesty International slammed Bosnian authorities for not doing enough. In the weeks before the festival, posters were seen around Sarajevo that read "Death to Gays".
Check out a Reuters report which hardly begins to address the violence, AFTER THE JUMP…