Two men arrested for attacking two Georgetown University students in an anti-gay hate crime last weekend begged a judge to release them in a court appearance yesterday, FOX DC reports: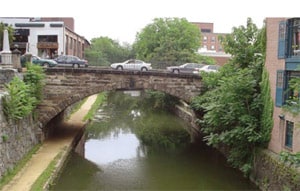 "Prosecutors say 19-year-old Saad Elorch and 19-year-old Abdulgader Ruddad targeted and taunted their victims, then assaulted one of them because they are gay. In court on Wednesday, Elorch, the alleged ring leader, jumped up and begged the judge to let him go. But the judge in the case denied his request. After the hearing, the parents of one of the men charged in the attack ran from cameras without saying anything to the media. Both Elorch and Ruddad were denied bond by the judge in the case…Both Elorch and Ruddad have prior convictions on charges like drug possession and assault. Elorch was on probation in Virginia at the time of the incident. The two men are also now wanted by ICE and the U.S. Marshall Service for deportation, but that will wait until the outcome of the current proceedings. Elorch and Ruddad will be back in court on November 12."
The students were attacked on the Chesapeake and Ohio Canal path after being asked if they were gay, and then, after replying 'yes,' being told by their attackers that they would be stoned to death in their home country.
Check out a more extensive video report on the attacks from WJLA, AFTER THE JUMP…