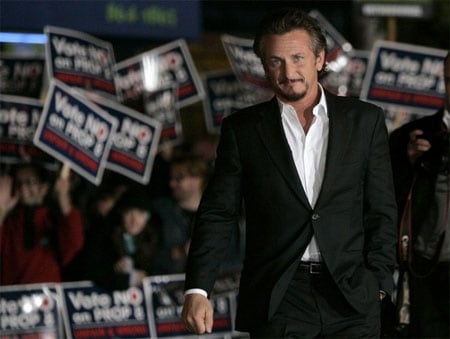 Sean Penn arrives to the Milk premiere at the Castro Theatre before a backdrop of "No on Prop 8" protestors. While Harvey Milk's story is political to its core, the film (trailer) could not have arrived at a more politically-charged moment in California's gay history, with marriage rights that have national implications hanging in the balance.
If anyone was there, feel free to give us a report in the comments section.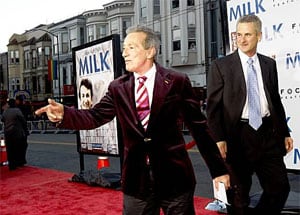 The SF Chronicle reports: "State Assemblyman Mark Leno, sporting a 'Harvey Milk for Assembly' button on his lapel, connected 'the exciting and tumultuous time' of Milk's gay rights activism to the 'ill-conceived measure facing voters on the ballot next week.' Mayor Gavin Newsom said he felt 'a tremendous amount of pride' to be attending the movie's premiere in San Francisco. Citing the changes seen from the 'anti-sodomy laws that were still on the books' in the 1970s to San Francisco today, he said, 'This story couldn't have happened anywhere else.' Supervisor Tom Ammiano (pictured/Brant Ward-SF Chronicle) was a friend of Milk's. 'This is about getting in touch with the grief process,' he said, then flashed an affectionately wistful smile. 'Harvey was a mensch. He could also be a diva. He would have loved knowing that Sean Penn would be playing him.'"
Donate to the "No on Prop 8" campaign HERE.
A larger selection of Milk premiere pics featuring Josh Brolin, James Franco, Diego Luna, Emile Hirsch, Dustin Lance Black, the producers, SF Mayor Gavin Newsom, and others,
AFTER THE JUMP…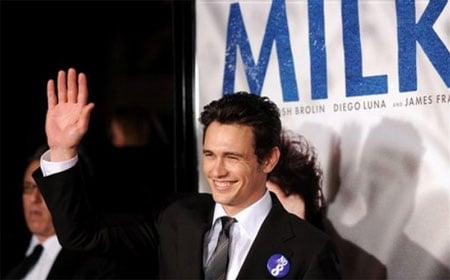 James Franco who plays Milk's lover Scott Smith.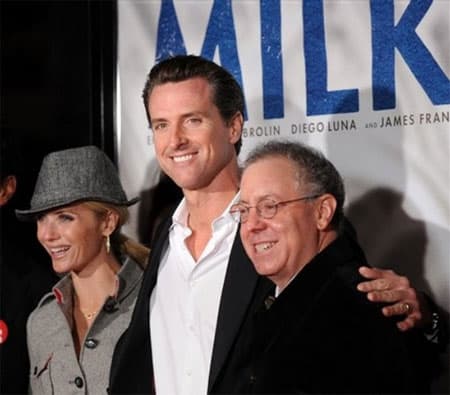 Jennifer Siebel Newsom, Gavin Newsom, and Focus Features CEO James Schamus, whose letter to the Hollywood Reporter I posted last night.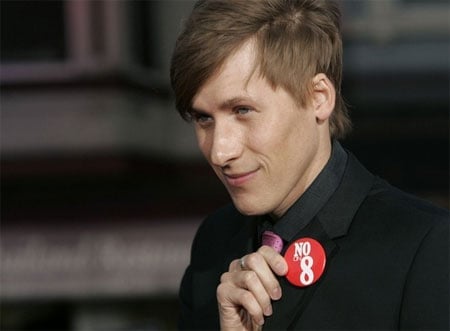 Screenwriter Dustin Lance Black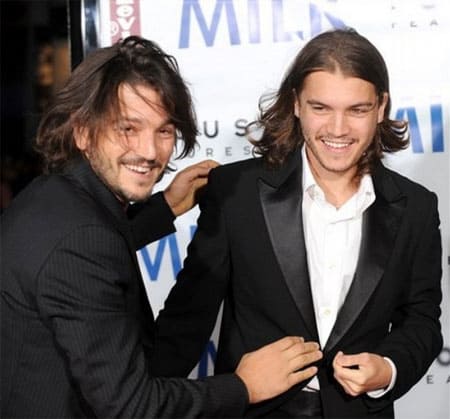 Actors Diego Luna and Emile Hirsch, who play Jack Lira and Cleve Jones, respectively.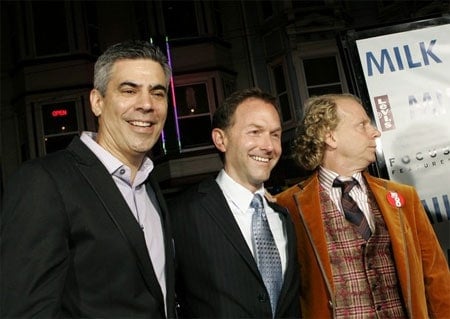 Executive producer Michael London with producers Dan Jinks and Bruce Cohen.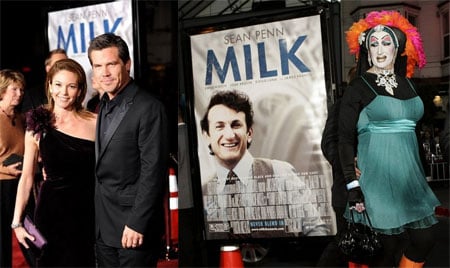 Josh Brolin and Diane Lane. A Sister of Perpetual Indulgence.

Robin Wright Penn and Sean Penn.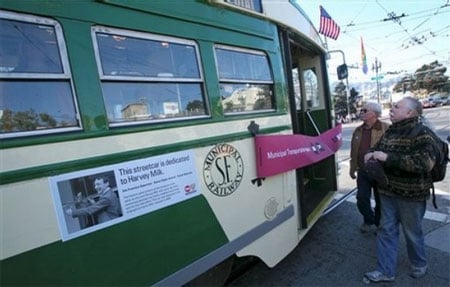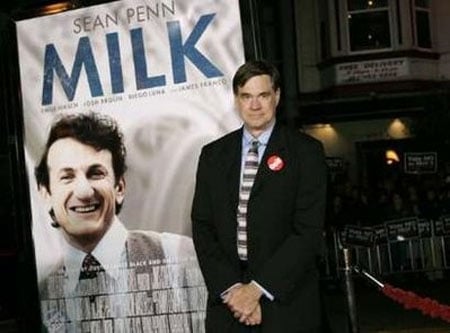 Gus van Sant.
Earlier in the day, I mentioned yesterday, a streetcar was dedicated to Harvey Milk on 17th street between Castro and Market. Here is an excellent report on that ceremony.
For all of Towleroad's coverage on Harvey Milk the gay rights hero, as well as the film, click HERE.