Nobel Prize winner Luc Montagnier: 'therapeutic' AIDS vaccine in 3 or 4 years.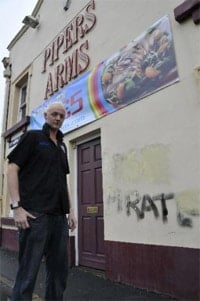 British gay pub hit by "butt pirate" graffiti. Landlord: "I don't think it's homophobic, it's just little minds, 11 or 12 year old boys who think 'there's a gay pub, let's write on it'. They'll probably be in here in 10 years' time. If they want to hide in their closets let them. The people that are most anti are normally hiding from their gayness."

Saturday Night Live working to book Sarah Palin for spoof of Tina Fey.

Tax experts: Todd and Sarah Palin owe thousands of dollars in back taxes.

World Conservation Union: 1 in 4 mammals being pushed to extinction.

Gay Guatemalan man who changed a story about political persecution in his home country to one of sexual persecution loses U.S. asylum appeal: "Two judges with the Ninth Circuit Court of Appeals said in an opinion filed Monday that it would be a 'manifest injustice' to allow Saul Martinez to benefit from gaming the system after he lied under oath. A third judge disagreed, arguing that it was easy to understand how a man who was persecuted because of his sexual orientation felt compelled to invent a story to escape from that persecution."

FOX planning remake of Absolutely Fabulous.

Kevin Sessums on J Lo's nervous breakdown and her relationship with Scientology: "I do know a lot about Scientology. And I know about the practices. I know all about what the technology is and all that kind of stuff. It's very helpful. So in a sense, yeah, you do call on it."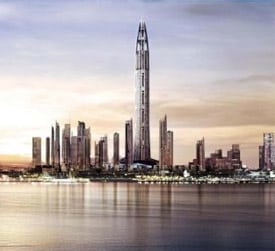 New 'world's tallest skyscraper' planned for Dubai.

Dubai resort Palm Atlantis refuses to release whale shark captured in the waters of the UAE: "Whale Sharks are protected by CITES (Convention for the International Trade of Endangered Species) and apparently the hotel was urged to release the animal. Environmentalists have hit out at the management of Atlantis hotel for performing an apparent change of mind by deciding to keep a whale shark caught off Jebel Ali."

Fish filmed alive at greatest-ever depth.

Trial underway for former Mr. Gay UK who killed his lover and the tried to eat him.

Hollywood Reporter reviews W: "It's a gutsy movie but not necessarily a good one. Its greatest strength is that it wants to talk about what's on our minds right now and not wait for historians. In an election season, people will have opinions about 'W.' before even seeing it — or not — so boxoffice may be erratic. It deserves a fair hearing by American audiences, for Stone goes out of his way to give Bush a fair hearing."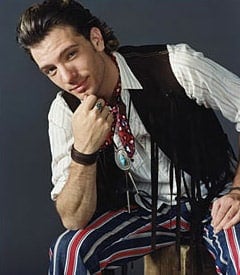 Lance Bass wants to be in a sitcom as J.C. Chasez launches acting career…

Scientists detect massive baffling object around distant star.

Georgia Supreme Court finds that transgender candidate did not mislead voters when she ran as a woman: "In their suit, Fuller and Harris allege Bruce's name is Michael Bruce. Their attorney, new Clayton school board member Michael King, argued that Bruce's birth certificate lists her as Mickey Dwayne Bruce and a man. Bruce, who identifies herself as transgender and a woman, said she changed her name in Clayton County Superior Court in 1980 to Mickey Michelle Bruce and goes by Michelle Mickey Bruce."

David Geffen ends relationship with DreamWorks.

Arkansas judges oppose ban on foster care, gay adoption: "Thirteen retired Arkansas judges, including three former chief justices of the state Supreme Court, announced their opposition Monday to a ballot initiative that would ban unmarried couples from adopting or foster parenting children in Arkansas. Proposed Initiated Act No. 1 would limit the ability of every Arkansas judge to choose custodial parents who would serve the best interests of vulnerable children, the group said in a statement."