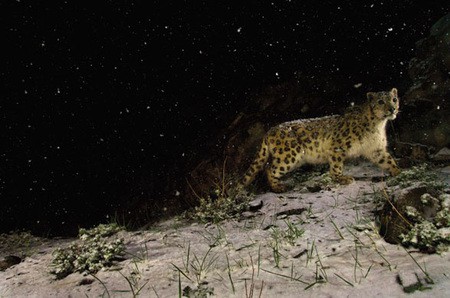 Steve Winter won the UK's Natural History Museum Wildlife Photographer of the Year award for 2008 for this shot of a rare snow leopard in the remote mountains of northern India.
Said Winter: "There are only a few thousand of these animals left in the world. I was thrilled to have finally captured the shot I had dreamed of – a wild snow leopard in its true environment."
Winners in four more categories, AFTER THE JUMP…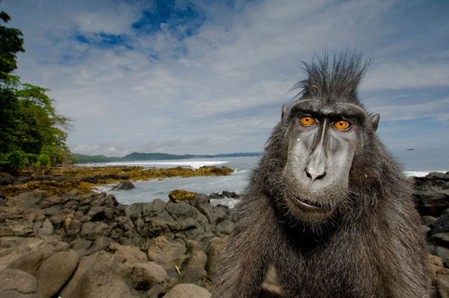 Stefano Unterthiner of Italy won in the "Portrait" category for this image of a young adult Sulawesi black-crested macaque, nicknamed Troublemaker.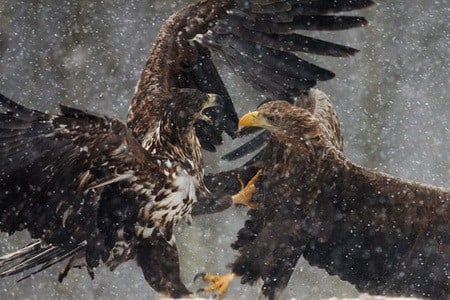 Antoni Kasprzak of Poland won in the "Behavior" category for this shot of eagles battling over the carcass of a moose that had been hit by a train.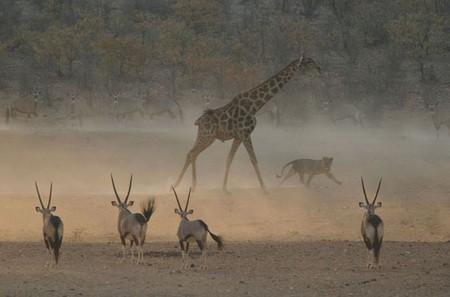 Catriona Parfitt of the UK won the "Young Photographer" award for this shot of an attack on a giraffe in Namibia.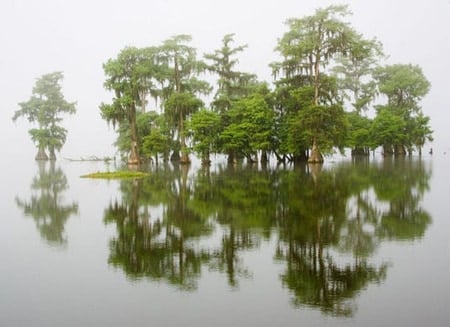 Cece Fabbro of the U.S. won in the "Plant" category for this shot of ancient swamp cypress in Lake Martin in Louisiana.