Girls Gone Wild creator Joe Francis would like Lindsay Lohan to take the Anne Heche exit as soon as possible. Says Francis to Tyra Banks: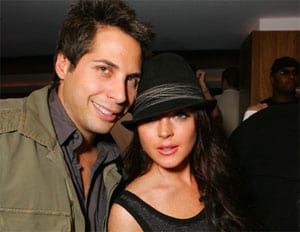 "I care about Lindsay … she's not gay. She's being controlled by this like, who I think is a wretched woman, this Samantha Ronson. I just had this whole conflict with Samantha Ronson the other day, where she's very jealous. … Samantha tried to start a fight with me. I just care about her because she's sweet. I care about her family, her family cares about her a lot. And Michael and Dina, it's just taking her down a path that's just wrong for her."
Which begs the question, did Joe Francis choose to be a womanizing bigot douchebag, or was he born that way?