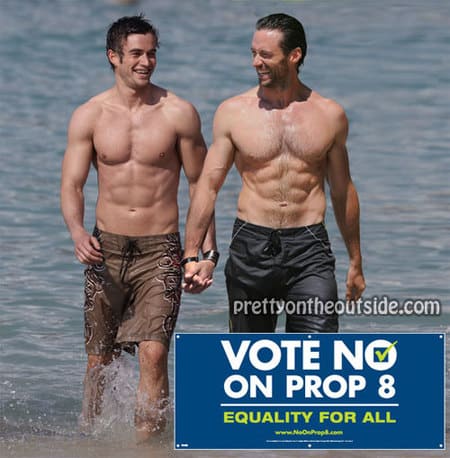 There are many different approaches being used in the fight against the anti-gay Proposition 8.
Lipstick Jungle's Robert Buckley and Hugh Jackman feature in this absolutely fake and unofficial endorsement for the No on Prop 8 campaign cooked up by celebrity parodist David Gilmore at Pretty on the Outside.
Let's make sure that same-sex marriage is a reality and not a fantasy.
DONATE to the battle against Prop 8 HERE.
Earlier today
Thinking Different: Gay Hollywood Professionals Launch Grassroots Viral Campaign to Fight Prop. 8 [tr]