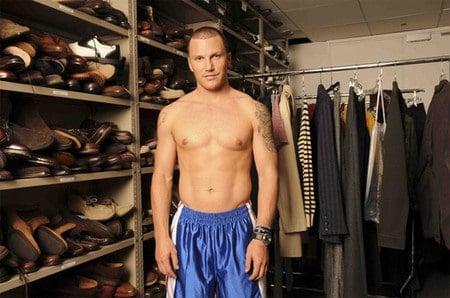 Sean Avery has a new group of gay friends in Dallas, but he doesn't play for their team.
Says Avery, who recently relocated to play with the Dallas Stars: "I think it's the cardinal rule of athletes that if you're not married by the time you're 30, you're all of a sudden, definitely gay. It's just the narrow-mindedness of sports which is probably the one thing that turns me off about it."
Avery also used to steal dolls from his babysitters, so it's really no surprise that "the most hated man in hockey" grew up to be a Vogue intern, according to a new ESPN mini-doc.
Which you can watch, AFTER THE JUMP…
You may have missed…
The Diary of Sean Avery, Hockey Player and Vogue Intern [tr]
Meet Vogue's New Intern, New York Ranger Sean Avery [tr]