Matthew Shepard died ten years ago today, six days after being beaten by two men and left clinging to life on a fence outside Laramie, Wyoming. He will not be forgotten.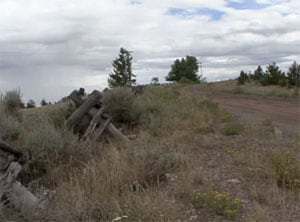 Barack Obama released a statement today with regard to the somber anniversary:
"Today, we pause to remember the heartbreaking and senseless murder of Matthew Shepard. A freshman at the University of Wyoming, Matthew was a young man committed to fighting for equality and changing the world around him. He was tragically taken from us far too early, an innocent victim of an abhorrent hate crime, and never had the chance to see his dreams realized.
"In the ten years since Matthew's passing, Congress has repeatedly and unacceptably failed to enact a federal hate crimes law that would protect all LGBT Americans. That's not just a failure to honor Matthew's memory; it's a failure to deliver justice for all who have been victimized by hate crimes, regardless of race, gender, or sexual orientation. All Americans deserve to live their lives free of fear, and as Americans, it is our moral obligation to stand up against bigotry and strive for equality for all.
"Today, Michelle and I send our thoughts and prayers to Matthew's parents, Judy and Dennis, and to all whose lives have been touched by unconscionable violence."
Also
Byrd, Shepard killings recalled in Austin [statesman]
Watch MSNBC's look back, AFTER THE JUMP…