NYT declares city's real estate boom over.

REPORT: Palin used another private email account.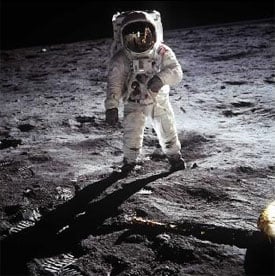 50 years ago today, the U.S. created NASA. They've put up a gallery of images to celebrate.

This might be the most degrading job ever.

Washington Blade interview with John McCain holds few to no surprises.

Entrepreneur and political activist Jonathan Lewis pledges $500,000 to fight Prop. 8 if the entertainment industry will match it: "My family and I are issuing a $500,000 challenge to the entertainment industry. We will match the next half-million dollars that entertainment industry leaders contribute. This is an urgent time in the campaign, and we have to act now."

Keith Haring's universe explored in new film.

Grouchy old UK man charged in court for harassment of gay couple.

Boy George reality show Living with Boy George begins tonight in the UK: "The show follows George as he returns to the UK after four years in America, where he was arrested for possesion of cocaine and subsequently sentenced to do community service. George also finally comes clean on his addiction to heroin and his battles with other drugs. He also speaks openly and frankly about his sexuality and his controversial former relationship with Culture Club drummer, John Moss."

Eminem returning.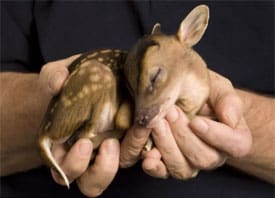 Cutest deer ever.

Former Joint Chiefs of Staff Chair Peter Pace appointment meeting resistance at Indiana University: "Pace, who served as chairman of the Joint Chiefs from 2005 to 2007, publicly likened homosexuality to adultery in March 2007, calling it immoral. He later said he should have not expressed his personal views."

Gay Ugandan given refugee status in Canada. Ugandan paper calls homosexuality a moral disease. And anti-gay Christian bishops from around the world are meeting in Uganda this week to discuss their homophobia: "About 40 bishops from Africa, Australia, the United States, India, Canada and Britain are taking part in the conference, which began on Monday near the Ugandan capital Kampala."

School board in New Mexico takes control of yearbook to avoid last year's lesbian horror show.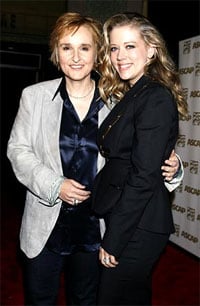 Melissa Etheridge to marry partner Tammy Lynn Michaels: "Yes, we have four children and we're trying to find the right time. We are so grateful for the blessings from our friends and family as we commence our vows, and begin the rest of our lives together."

Gianni Versace's mansion, where he was gunned down in 1997, now a restaurant called 1116 Ocean. The mansion also rents rooms for $5,000 a night.

Prison Break's Dominic Purcell checks himself out.

Mad Men's Bryan Batt talks to CNN about being gay in Hollywood: "There are always going to be people who look at people who are different and who disapprove [of them] either through fear or through ignorance. We have to work toward acceptance on all levels. How long ago were the civil rights movement and the women's movement? And, still today, women don't make the same amount of money as men do for doing the same job."

Paris Hilton makes gay bar visit.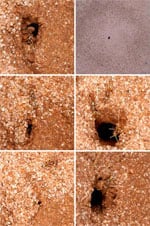 The first documented case of a suicidal ant.

Liberty University to allow Soulforce Equality Ride activists on campus: "This year's visit will mark the group's first visit to Liberty since Jerry Falwell Jr. assumed leadership after the death of his father. Riders say they hope the campus' zeal for politics will allow open conversation about 'faith and fairness,' they said. 'We are in contact with Liberty students who have been waiting for the Equality Ride to return,' said Katie Higgins, Equality Ride's co-director."

Gay editor of Lapland's largest newspaper fired because of her sexuality: "Ms. Korhonen told reporters from the Finnish media today that the real reason for her sudden dismissal was because 'I live in a registered partnership – in other words my spouse is a woman'."

ACLU: Gay rights groups may have been spied on by Maryland State Police.