Palin as President.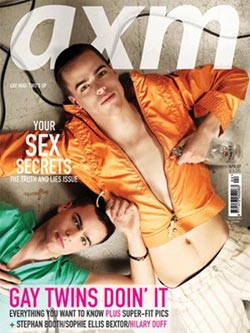 British gay mag AXM goes web-only.

ABC News on oral sex and throat cancer: "Men are 35 percent more likely than women to develop HPV-related oral cancer, according to the study in the Journal of Clinical Oncology. But both men and women are susceptible. While scientists don't know yet how sexual orientation factors into the equation, they know the No. 1 risk factor is a high number of sexual partners."

Madonna lashes out at "emotionally retarded" Guy Ritchie at concert.

Trial underway for "gay gang" accused of spreading HIV at sex orgies: "The three accused, all HIV-positive, are charged with drugging gay men at sex orgies, raping them, and injecting them with blood contaminated with HIV. They are aged 39, 49 and 50. The three, including a nurse, are accused of intentionally spreading the deadly virus at sex parties they promoted on the Internet. They face charges of aggravated assault, rape, and illegal possession of drugs and face up to 21 years in jail."

Justin Timberlake looking for a hole.

GOP congressman Tom Davis jokes about pro-Obama voter suppression.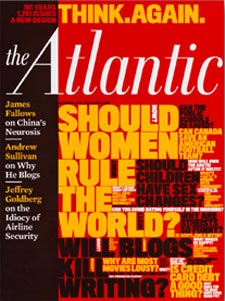 Pentagram on their redesign of The Atlantic: "In the end, the redesign team came back to a nameplate that was an adaptation of a design that had appeared on the magazine for more than 35 years in the mid 20th century…The designers weren't tempted by its nostalgic characteristics; rather, they were struck by how it managed to look both contemporary and timeless. Based on the 18th century typeface Bodoni, it featured an italic A that was distinctive and perfectly captured the idiosyncratic character of the magazine."

Killings and hate crime trigger public meeting in Portland, Maine.

Bamboo Nation: An Open Letter to My Gay Friend; or Gay Marriage Is Not About Marriage. "I've been looking over our online chat transcript from last night to see if I was overreacting when I decided to abruptly end our conversation. With the benefit of hindsight, I can say that I acted rationally and, in addition, I am deeply disappointed in you."

Florida Governor Charlie Crist: GOP may be exaggerating voter fraud in Florida. "Gov. Charlie Crist said Wednesday that he has confidence in Secretary of State Kurt Browning, who says there's only been a scattering of isolated incidents. Crist said in the closing days of any campaign 'there are some who sort of enjoy chaos.' There may be more of that going on than fraud, he said."

She Is: Beyoncé to release double> album.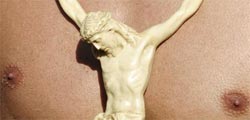 London Times article on "ex-gays" which Wayne Besen of Truth Wins Out says is one of the best he's read: "Ridgecrest Retreat is a white, antiseptic blot in the blue-green Smoky Mountains in North Carolina. Masquerading as one of the hundreds of 'homosexual strugglers' who visit the Exodus campus, I arrived here after registering online for six days of evangelism psychotherapy."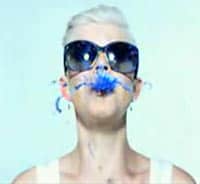 Robyn goes "Cobrastyle".

Accessory brand Jack Spade to launch men's fashion line: "The Claiborne-owned brother label to the $90 million Kate Spade brand has also tapped former Paul Smith and Original Penguin alum Cuan Hanly as its new vice-president and general manager. Hanly, who has been on board for four weeks, is charged with spearheading the new men's collection and enhancing Jack Spade's retail plans. First on Hanly's to-do list has been the creation of a capsule collection of men's outerwear, shirts and sweaters for spring 2009."

Top Ten Kristen Wiig moments on SNL.

Michael Lucas and his partner Richard Winger to be married.

Is the T-Mobile G1 an iPhone killer?