U.S. launches attacks into Syria; civilians reported among dead.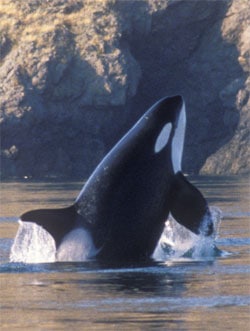 Scientists see devastating plummet in population of Puget Sound killer whales: "While the official census won't be completed until December, the number of live "southern resident" orcas now stands at 83… The three pods, or families, that frequent western Washington's inland marine waters — the J, K, and L pods — are genetically and behaviorally distinct from other killer whales. The population reached 140 or more in the last century, but their numbers have fluctuated in recent decades. They were listed as endangered in 2005."

Lindsay Lohan is an Anne Heche type of gay.

Australian researchers discover gene linked to male-to-female transsexualism.

New trailer for Harry Potter and the Half-Blood Prince.

New York judge okays gay divorce: " A Manhattan lesbian couple wed in Massachusetts got a court's blessing to seek a divorce here, according to a decision published yesterday. And it was bittersweet victory, said one of the women involved in the split. 'My community is so important to me that it's really mixed emotion,' said the woman, who asked to be identified only by her initials, C.C. 'I would rather them recognize [a right to enter in to] marriage first, and then [allow] divorce. But it's a big step forward for our equality and our rights.'"

Connecticut justice of the peace ready to perform same-sex marriages.

Sarah Palin the Marxist: "Just last month, in an interview with Philip Gourevitch of the New Yorker, Palin explained the windfall profits tax that she imposed on the oil industry in Alaska as a mechanism for ensuring that Alaskans 'share in the wealth' generated by oil companies."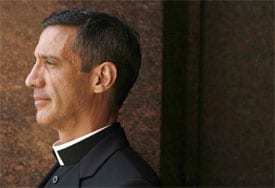 The L.A. Times profiles Father Geoffrey Farrow, who earlier this month was suspended after coming out of the closet and voicing his opposition to Proposition 8 to members of his congregation: "He had given himself over to a church that has, despite moderating its views in recent decades, condemned homosexuality and marginalized gays, even though in Farrow's opinion a sizable percentage of priests are gay. Farrow conceded that he has considered church teachings 'monstrous,' especially given the history of violence and suicide victimizing gays. But he said he has always believed in the church, if not in the men who led it. It's like loving a family member despite a falling out, or loving your country even as you doubt its leaders."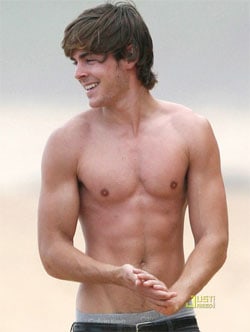 Zac Efron has been in touch with his trainer.

Canadian Gay divinity student told to stay in closet if he wants to be ordained: "George is gay. That could lead to the 'abomination' of a man lying with a man, as stated in the Old Testament. George is also graduating from the University of Toronto divinity school in May, qualifying him to be ordained as an Anglican Priest. But the ordination is not going to happen, if he continues to openly acknowledge his sexual orientation." George: "There is a fair amount of hypocrisy in the issue. If you keep the fact you are gay to yourself, even though others may know about it, the Anglican bishops can pretend you are straight and ordain you. As soon as you are open about it, you are treated differently. Don't ask, don't tell. Nobody acknowledges the hypocrisy."

The Paris Hilton presidential campaign jumps the shark (if it hadn't already).

New York: Gay groups use donations to become a force in elections.

How plastics promise a computing revolution: "Scientists are now able to synthesise plastics that conduct electricity and others that behave as semiconductors like silicon. Thought the silicon revolution was earth shattering? Well, according to some pundits, you ain't seen nothing yet."