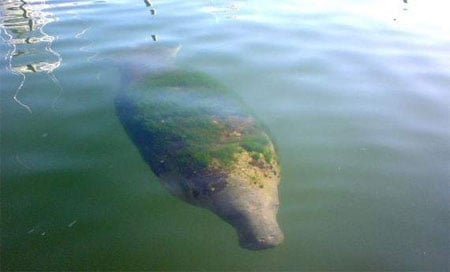 A manatee has been spotted at least three times in the waters off Cape Cod, including one sighting near a whale watch boat docked in Provincetown harbor.
Manatees are rarely seen this far north and experts are not sure yet because of lack of photographic evidence whether or not it is the same manatee or more than one.
Nevertheless, it's not the first time a man at tea has been spotted in Provincetown. However, they're usually seen near the Boatslip. Ba-dump. I'll be here all day, folks.
Check out the video, AFTER THE JUMP…
(video via Cape Cod Times)