Voices are ringing out from all areas (liberal and conservative, some more critically than others) in the wake of the grassroots-organized protests around the nation, that national gay organizations, which have been the well-funded standard bearers for the gay movement for decades, must adjust to the new activism we've seen these past few weeks.
The New York Times posted a piece about the birth of web-based activism last week.
The new activism, dubbed Stonewall 2.0 by Rex Wockner and referenced as a kind of Stonewall by "Join the Impact" organizer Amy Balliett, has taken hold in a viral way, just as blogging took hold of established media and shook it to its roots. Voices are ringing out that the national gay organizations must, as Truth Wins Out's Wayne Besen notes, "adjust to this new reality" or "wither and die."
Or perhaps, as we witnessed last weekend, they already have in many ways.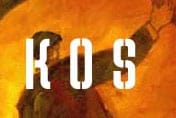 DailyKOS:
"If there's an overriding theme to Taking on the System, my latest book, it's that we no longer have to sit around and wait for the gatekeepers to tell us what to do. We can engage in the world around us at our own discretion, focusing on the things we want to focus on, and no one can keep us out. The era of the gatekeeper is over (or at least dying), since their permission is no longer necessary. A subtext of that overriding theme is that we are bypassing the gatekeepers precisely because they've done such a poor job of providing people what they want. In TOS, I use examples from the music industry, among others, to illustrate that point. When the gatekeepers provide a shitty product, people will organize to bypass those gatekeepers and end up doing a better job of it. Technology and shifts in culture are empowering people to do the jobs that the gatekeepers once kept for themselves, and are doing a better job of it."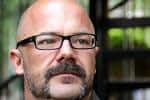 "You will notice that the website of the biggest gay rights group in the country has one single mention – it's a blog about a celebrity, of course – of the massive protests that occurred for marriage equality across the country yesterday. (A letter from Joe Solmonese tells us to be nice.) You will also notice that a handful of young non-professionals were able to organize in a few days what HRC has been incapable of doing in Hrcdog months or years. You will know from brutal experience that in the two decades of serious struggle for marriage equality, the Human Rights Campaign has been mostly absent, and when present, often passive or reactive. Here's a simple statistic that might help shake us out of complacency: HRC claims to have spent $3.4 million on No On 8. The Mormon church was able to spend over $20 million, by appealing to its members. Why are non-gay Mormons more capable of organizing and fund-raising on a gay rights measure than the biggest national gay rights group?…It's time gay people realized that this group is often part of the problem, and rarely part of the solution. It needs to be swept clean of its deadwood, overhauled, or if it persists in its ways, defunded. When we are in a civil rights movement and the biggest organization is essentially a passive observer and excuse-maker, it's time to demand better.

"Was it really just six days ago that I wrote here: 'Maybe Stonewall was Activism 1.0, ACT UP was Activism 2.0, the failed corporate activism of HRC and No On Prop 8 was Activism 3.0, and now we are witnessing Activism 4.0 being born.'?…The organization No On 8 failed us. Before the TV ad war started, we were up 14-17 points in the polls. Then No On 8 spent some $37 million of your money to spam the California airwaves with really lousy ads, while the other side spent a similar amount to spam the California airwaves with ads that were, whatever else they may have been, effective. While the bad TV ads were not the only component of our loss (last-minute preaching from the pulpits was a factor), had our ads been good ads, we would have held onto our lead. And producing those mindnumbingly expensive ads (which I and many others publicly criticized as they were airing) was one piece of the war that No On 8 had 100% control over. Although the HRC-like Equality California group is not solely to blame, it's likely fair to say EQCA was the biggest component of the No On 8 coalition, along with such entities as the National Center for Lesbian Rights, the Los Angeles Gay and Lesbian Center, the San Diego Gay and Lesbian Center and others."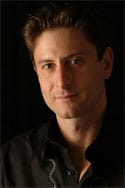 Wayne Besen:
"There has been a paradigm shift in the movement following marriage defeats in California, Florida and Arizona. … The leaders of what is being billed as Stonewall 2.0 are not coming from large, established organizations. … That this huge outpouring of organic outrage is not being channeled through official organizational channels has enormous implications. … We are not the same movement we were prior to Nov. 4. … Organizations that do not adjust to this new reality will wither and die. … Anti-gay forces unleashed a ferocious storm with powerful winds of change that will only end with the sound of wedding bells."
"Underestimating their opponent's resources, an LGBT community lulled into complacency by an inaccurate Field Poll, a 'pathetic' Web site that at times was not fully functioning, an under-funded initial media buy, and a campaign lacking statewide cohesion are just some of the reasons for Proposition 8's passage, a senior official with the No on 8 campaign told Sacramento LGBT Democrats Monday, November 10."