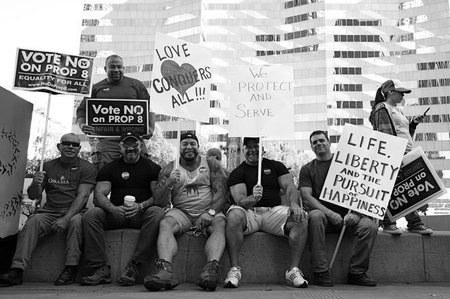 Here are a couple more photos I've pulled from our galleries, which keep growing. Tonight I added photos from Montana, North Dakota, and Mississippi. We now have photos from 41 states. If you have a few photos you want to share, instructions are here on where and how to send them. Web-size is best. Thanks for the photos.
The top photo was taken in L.A. by Naomi Zipperman. The bottom photo was the protest in Montgomery, Alabama, sent in by Farrell Johnson. And if you missed Jack from Fort Myers earlier today, here he is.
Check out our Marriage Equality protest gallery HERE.