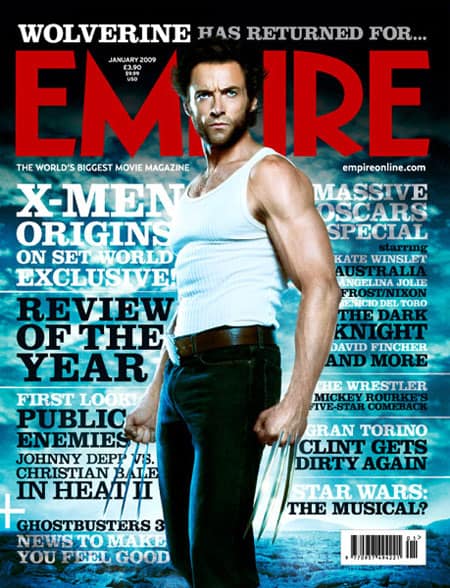 Hugh Jackman, whose wife is tired of fighting off rumors that he's gay from the privacy of her bathroom stall, tells MTV that he's not gay but, as some call it, a stag hag.
In his own words:
MTV: You were pretty forthright with People magazine when they asked you about the three biggest rumors about you.
Jackman: Gay, gay and gay.
MTV: You said in that article that the rumors while you were playing Peter Allen in "The Boy From Oz" [on Broadway] bothered your wife. Did they ever bother you?
Jackman: Come on. No, it's ridiculous. I just think the whole idea of judging someone based on their sexuality is ridiculous. In Australia, we're much easier on all those fronts. I was playing a gay guy. I actually took it as a compliment. I probably shouldn't be saying this, but I remember when I was about 19, me and my mate used to go to these dance parties which were 80 percent gay guys, 18 percent girls who were sick of heterosexual guys hitting on them, and then vultures like me and my mate. We would go there until 2 in the morning, when the girls were really drunk and wishing they weren't with 80 percent gay guys.
MTV: So you're basically the worst kind of straight guy?
Jackman: The worst! The leech! The vulture!
You may have missed…
Hugh Jackman in the Ring [tr]