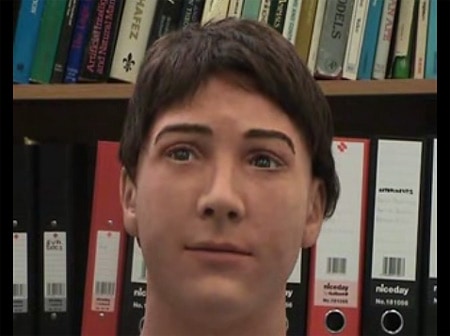 Jules is the world's most lifelike robot.
"Human face movements are picked up by a video camera and mapped onto the tiny electronic motors in Jules' skin. It can grin and grimace, furrow its brow, and 'speak' as the software translates real expressions observed through video camera 'eyes'. 'Jules' then mimics the facial expressions of the human by converting the video image into digital commands that make the robot's servos and motors produce mirrored movements. And it all happens in real time as Jules can interpret the commands at 25 frames per second."
More on how he was created here.
Watch the clip, AFTER THE JUMP…