Commercial Closet Association, which founder Michael Wilke started 12 years ago to advocate for LGBT diversity in advertising and marketing, will merge with GLAAD and Wilke will leave the operation, it was reported yesterday: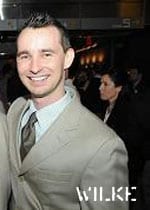 "As part of its mission, CCA hosted the Commercial Closet Images in Advertising Awards, which honored progressive and positive portrayals of gay culture in advertising (and, some years, shamed offensive work as well). It also built an online collection of more than 4,000 ads (print and video) that portray gay lifestyles or imagery. CCA's work will be integrated into GLAAD's new Advertising Media Program. 'Our work will become the basis for their advertising-media program,' said Anthony Cirone, president of the CCA board of directors."
Said GLAAD President Neil Giuliano: "Advertising is woven through every form of media and impacts awareness and understanding of the LGBT community. … We are excited about this new opportunity to expand the impact of GLAAD's culture-changing work and build upon the trailblazing work of CCA as we launch our Advertising Media Program."
The merger has been underway for about six months.
UPDATE: There's apparently much more to this merger than was revealed in Ad Age, via the Washington Blade:
"The vote to merge, which Wilke said was long expected, came suddenly while he was traveling in Russia and included unplanned moves to dismiss Wilke and close shop before a Dec. 4 fundraiser. 'There never was a plan to shut down prior to the merger,' he said. 'I wouldn't have agreed to shutting down prior to Jan. 1, when the merger was to have taken effect.' Wilke, who started the Commercial Closet Association in 2001, said the shutdown left him unemployed and the organization's other full-time employee to work part time. Wilke said as part of the planned merger with GLAAD, he was formally offered and had accepted a program director position. But he said amidst the Commercial Closet Association shutdown, he's been unable after a week of attempts to confirm with GLAAD President Neil Giuliano that the employment offer stands. 'I don't know if I'm welcome at this point,' Wilke said. 'I never got an actual answer from Neil Giuliano about what their view is on anything.' Giuliano did not immediately respond Tuesday to the Blade's request for comment."