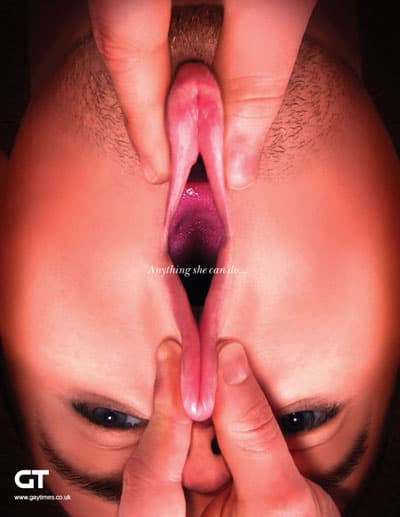 The entry above, "Anything She Can Do…", is what UK agency James & Joe came up with. James and Joe, who have a blog here, posted an interview about the graphic here.
While the results weren't entirely successful, here's one more: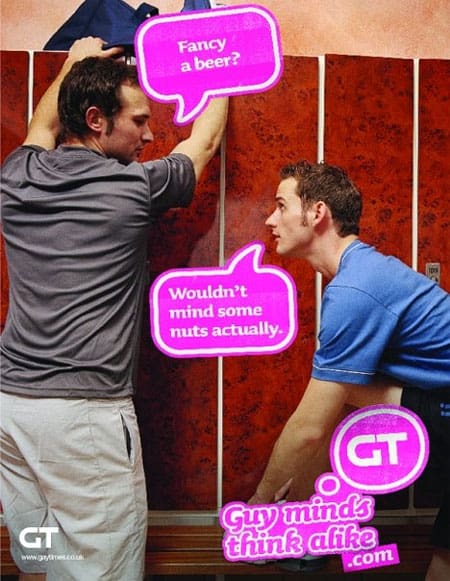 More of the results are on Gay Times' Facebook page.