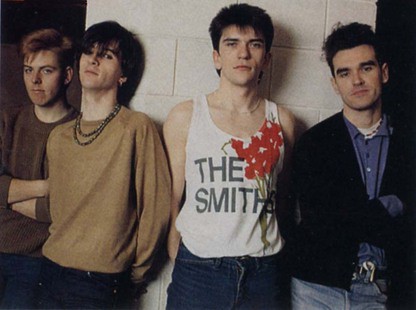 Robbie Daw presents a weekly pop music update here on Towleroad! Robbie runs his own site called Chart Rigger.
The two-disc "Deluxe Edition" Sound Of The Smiths was released on Tuesday by Sire/Rhino, and I told myself I wouldn't buy it. After all, wasn't it Morrissey who sang, "Best of, most of, satiate the need/ Slip them into diffferent sleeves, buy both and feel deceived," in "Paint A Vulgar Picture" 21 years ago?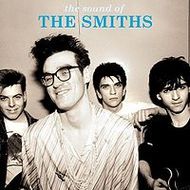 Yeah, so I bought it. And the band pictures inside the included booklet are lush and glossy. Most of them I've never even seen before. The booklet itself even smells like the books you bought as a kid to put all your Scratch-and-Sniff stickers in.
Previously unavailable (in the U.S.) b-sides "Jeane" and "Wonderful Woman," the "New York Vocal" remix of "This Charming Man" and the demo of "Pretty Girls Make Graves" might still evoke some interest from those who are a tad dubious about giving Warner Bros. any more money for yet another Smiths compilation…so it's good that The Sound Of The Smiths is available on iTunes, for single-song picking and choosing.
None of the band's prior albums had ever been put up for download at the online store, possibly because of Morrissey and Johnny Marr's longstanding legal woes with their former bandmates. Also fulfilling the "Paint A Vulgar Picture" lyrical prophecy of "Extra track and a tacky badge," the iTunes edition of the collection contains the rarity "The Draize Train."
It should be stated that in the whole 28-page booklet, there aren't any liner notes. But those photos are really glossy.

Some music clips for the week:
1. Christina Aguilera, "Keeps Gettin' Better": Title track from her greatest hits set, out this week in Target stores only, and available everywhere next Tuesday.
2. Same Difference, "We R One": Debut U.K. single from the brother-sister duo who were last year's X Factor runner-ups. It's like Grease and High School Musical meets Steps.
3. Steps, "Stomp": In the spirit of Same Difference, the lead single from the now-disbanded pop quintet's third and final album.
4. David Archuleta, "Crush" on the Today Show. Pretty flat, but kudos for actually singing live.
American Idol runner-up David Archuleta's self-titled debut.
Taylor Swift's second studio album Fearless. First day sales totalled 217,000. By comparison, this week's #1 album, the Twilight soundtrack, sold 165,000 over the course of the whole week prior.
Grammy-winning singer/songwriter Tracy Chapman's Our Bright Future.
Enrique Iglesias' Greatest Hits, containing the new songs "Away" (featuring Sean Garrett) and "Takin' Back My Love" (featuring Ciara).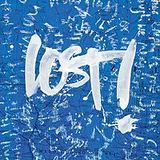 R&B singer Deborah Cox's The Promise.
Coldplay's "Lost!" EP, containing a stripped-down piano version of the song, a live version and a remix featuring Jay-Z.
T-Pain's third album Thr33 Ringz.
Enya's winter/holiday-themed seventh album And Winter Came… .
Seal's collection of cover versions, Soul.
New singles from Keith Urban ("Sweet Thing"), The Script ("Before The Worst") and Nickelback ("If Today Was Your Last Day").