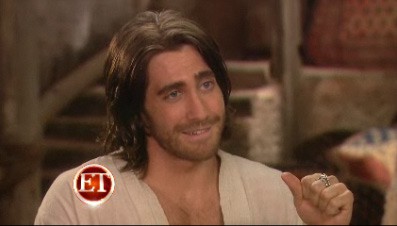 ET visits Jake Gyllenhaal on the set of his Prince of Persia movie. He takes a few moments to talk about the film, but more importantly, his physique.
"For all of the people who are massively interested out there, I've probably put on five pounds of muscle. [After the movie] I'm gonna get fat and I'm gonna be happy."
And for those of you who don't recall what those five pounds look like, here's a refresher.
Watch it, AFTER THE JUMP…