Patrick Sammon steps down as president of Log Cabin Republicans.


London's gay former top cop Brian Paddick joins cast of I'm a Celebrity, Get Me Out of Here, reveals George Michael used to ask him for drugs: [Paddick] famously championed a lenient approach to drug possession during his tenure. He said today: 'Every time I met up with George Michael, the first thing he'd always ask was: 'Have you got a spliff?'…'The joke wears off after a while, but he said it again and again.'" Also on board the show, believe it or not, are George Takei and Martina Navratilova.

Pregnant man Thomas Beatie has another bun in the oven: "Thomas Beatie, who is in his first trimester, tells Walters he did not go back on the male hormone testosterone after Susan's birth so he could have another baby. 'I feel good,' he said. 'I had my checkups with my hormone level, as far as the HCG. And everything is right on track.' He says the baby is due June 12."

Showtime and Stan Lee collaborating on gay superhero project based upon Perry Moore's novel Hero. Moore is writing the script.

Oregon woman beaten with a rock after telling man that she's gay: "Washington County sheriff's deputies said the woman was walking along a street in Aloha on Tuesday when a young man asked for a cigarette. The woman said the man asked whether she was gay and became angry when she told him that she was. Deputies said the two struggled, she fell, he beat her with a rock and his fists, and then she escaped. The suspect was described as white, 16 to 22 years old, about 6 feet tall and slender with very large ears."

Top Chef: New York gays form "Team Rainbow".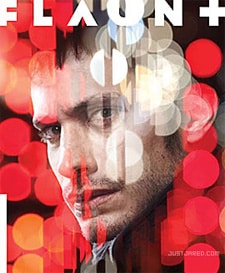 Gael Garcia Bernal gets pensive for Flaunt.

European Parliament asks Bulgaria to recognize same-sex couples in its domestic partner legislation: " The all-party 'intergroup' for gay and lesbian rights has written to the Bulgarian Prime Minister, Sergei Stanishev, and members of the National Assembly expressing concerns that same-sex couples are not included in the draft legislation. 'Unions between opposite-sex and same-sex couples are based on the same ground,' says the letter, signed by MEPs Michael Cashman, Lissy Gräner, Raúl Romeva and Sophie In´t Veld."

Brody Jenner without his bros, or clothes.

Following the 'witchhunt' it experienced last year, Senegal's gay community is now regrouping with the aid of the International Gay and Lesbian Human Rights Commission: "IGLHRC had stepped in to respond to the arrests and condemn the violence already last year, but now hopes to be able to turn from emergency aid to the development of a forceful Senegalese movement fighting for less discrimination of sexual minorities and increased legal rights."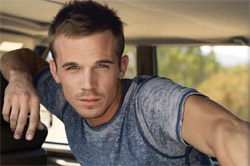 What's the point of having Cam Gigandet in Men's Health if he's not going to show off his assets.

Sleepless kids become fat adults. Sleepless adults become fatter.

The story behind Commercial Closet founder Michael Wilke's departure from the organization in the wake of its GLAAD merger: " Negotiations for a January, 2009 merger had been all but finalized and, in June, Wilke and his editorial director had moved into GLAAD's New York offices. On Monday, days after learning from his board of directors that the merger had gone through two months ahead of schedule, Wilke says he found out from an article on Ad Age's Website that he would no longer be with the organization he'd founded seven years ago. 'There wasn't supposed to be a shutdown,' Wilke told Advocate.com. 'That was never planned. I know the board was very concerned about being in the black at the end of the year, so their solution was to cancel our big fundraiser and to let me go.'"

Christina Aguilera not sure if Lady Gaga is a man or a woman.