New Jersey gay marriage political debate looms.
NY Governor David Paterson blasts rebel Democrats. I posted about this yesterday.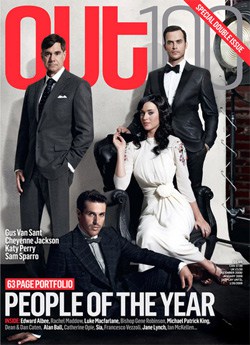 OUT 100 cover revealed.
Jesse Metcalfe drinks, plunges 40 feet off nightclub balcony.
Lansing, Michigan church target of protest by gay "anarchists": "The disruption came from a group which calls itself Bash Back, and involved demonstrations outside the church and inside the sanctuary while services were under way, said Mt. Hope Church communications director David Williams. Members of the group inside the church shouted pro-gay slogans, threw leaflets, unfurled a banner and pulled a fire alarm, then hastily departed, Williams said. There were no injuries, he said. Williams said the episode was over in just a few minutes. Eaton County Sheriff's Department deputies arrived quickly, Williams said, but no arrests were made. No one from the police agency was available today."
"Extreme" fan's body found near home of Paula Abdul.
No thanks, Fred: Major networks to air stealth Focus on the Family ad.
Arguments conclude, Delhi high court set to rule on decriminalizing homosexuality.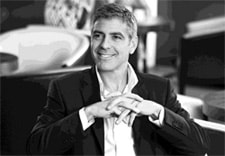 George Clooney on marriage equality: "At some point in our lifetime, gay marriage won't be an issue, and everyone who stood against this civil right will look as outdated as George Wallace standing on the school steps keeping James Hood from entering the University of Alabama because he was black."
Sotheby's contemporary art auction jumps recession: " The sale, at which the majority of successful bidders were American, took in $125 million, including commission, against a low estimate of $200 million, a benchmark established before the September onset of the crisis gripping world financial markets. Records were set for Philip Guston, John Currin and Richard Serra as 68 percent of the 63 lots on offer found buyers — to the relief of Sotheby's officials."
David Archuleta brings "Crush" to TRL.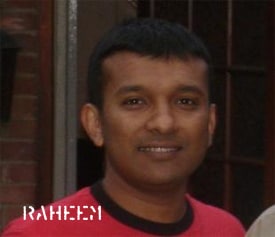 Killers of gay British man have sentences cut by eight years: " Igor Irinel, 22, and Sorin Abuculesci, 34, tied up Sri Lankan Mohamed Raheem and left him to suffocate to death at his flat in Sardeson House on the Holderness Estate on June 2 last year. After spending the night with Mr Raheem after meeting him in a gay bar, Irinel ransacked his flat with the help of his brother before badly beating and finally murdering Mr Raheem. After being found guilty by a jury in April this year, Irinel and Abuculesci were respectively sentenced at the Old Bailey to a mimimum of 30 and 28 years in prison."
Death toll in Congo violence nears six million.
Soulforce equality riders arrested at Union University in Jackson Tennessee: "The arrests occurred during the next-to-last stop on the 2008 Equality Ride, an outreach bus tour of 15 religious schools across the South by Soulforce Q. The organization is the young-adult division of a group that fights discrimination against gays with nonviolent protest. Police arrested 21-year-old Zak Rittenhouse of Frankfort, Ohio; 22-year-old Manny Lampon of New York City; and 22-year-old Jarrett Lucas of Minneapolis, Minn., a co-director of the 2008 Equality Ride, on trespassing charges. The arrests came after campus security warned them to leave an area declared off-limits to the riders."