Regulator: New York insurers must recognize same-sex couples married out-of-state.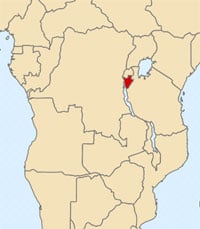 East African Republic of Burundi criminalizes homosexuality.

Real life butt bandit arrested in Nebraska.

Disgraced pastor Ted Haggard wants the spotlight back: "While his exact plans remain unclear, Haggard is unmistakably making himself a public figure again, nine months after his former church said he walked away from an oversight process meant to restore him." And he wants money.

Beyoncé brings her "Single Ladies" to the American Music Awards. No Shane Mercado cameo though.


Eric Bana is Nero.

Spire to be placed atop Trump tower in Chicago.

Daniel Radcliffe talks about his man parts and the 'David and Goliath' effect.

Stunning and sad screenshot of messages left by observers of the kid who killed himself over his webcam last week.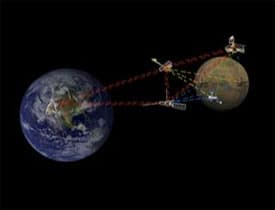 NASA: First test of 'interplanetary internet' successful: "…human intervention is still required to schedule communications sessions for orbiters and landers…A new method would automate and streamline this process by sending data through an interplanetary 'internet'. Just as data is sent from one point to another on the internet via a linked network of hubs, or nodes, spacecraft scattered throughout the solar system could be used as nodes to transmit data through space."

Bill to eliminate discrimination against gays in taxes, social security and health approved by Australia's senate: "The bill will go to the House of Representatives for final approval this week, along with another bill to allow a person to benefit from their same-sex partner's superannuation. This bill passed the Senate last sitting week. The bills come on top of changes already enacted to grant gay people access to the federal family law courts on property and spouse maintenance matters after a relationship breakdown."

Sarah Lawrence College upholds ban on bloodmobile over FDA's anti-gay policies.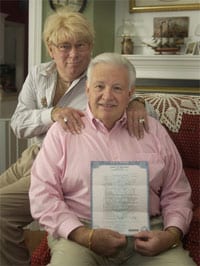 Savannah Morning News profiles local couple of 34 years, John Naylor and David Grice, who were married under the wire in California.

A Q&A with Sam Trammell of the just-finished (for this season anyway) True Blood.

The Boston Globe Chris Brown wants to duet with Madonna.

Kathy Griffin to return to D-List for fifth season: "It's going to be more celebrity oriented. [It's] the way that American Idol sort of started as a singing contest and then every week you expect to see the mentors. I have some really good guest stars coming on the D-List this year."

SURVEY: 80% of South Africa's populace homophobic. "The study, conducted by Ben Roberts and Vasu Reddy, found that between 2003 and 2007 more than 80% of the population consistently felt that sex between two men or two women was always wrong. It also found that gays and lesbians were characterised as 'un-African' and that intolerance towards homosexuality was prevalent."