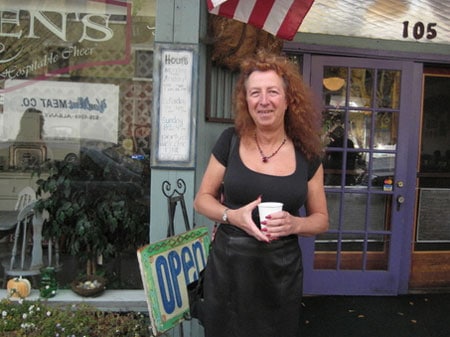 I mentioned him briefly last Friday, but here are three news clips about Stu Rasmussen, who last week became the nation's first transgender mayor when the citizens of Silverton, Oregon elected him:
"Rasmussen, 60, has been a fixture in local politics since the mid-1980s, serving on the city council and twice before as mayor. But that was before the discreet crossdresser decided it was time to stop hiding the high heels and sexy dresses. Eight years ago, he got the implants, which he irreverently dubbed 'the twins.' Ever since, Rasmussen, who, like his father, runs the Palace Theatre at the corner of Oak and Water streets, has been Silverton's man in drag about town."
Watch the news clips, AFTER THE JUMP…
CNN, above. Below, clips from The Oregonian and K2.