The rapper Trick Trick,who is a long-time collaborator with Eminem, has a new album out called The Villain. He tells music site All Hip-Hop: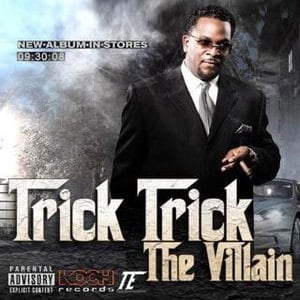 "I'ma go on the record right now with this. Homosexuals are probably not gonna like this album. Fa**ots hate me and I don't give a f**k. I don't want your fa**ot money any goddam way. I don't like it. Carry that shit somewhere else.… It's just that every time that you turn on the the TV, that sissy s**t is on. And they act like it's f***ing okay. The world is changing for the worst when s**t like that happen. And I address that issue. I address it hard as hell…"
According to music site Gigwise, "'The Villain', which is out now, contains a wide range of homophobic lyrics. In one song, Trick Trick refers to talk show host Ellen DeGeneres and… Rosie O'Donnell as 'dyke bitches' and promises to send a 'scud missile right through their fucking cruise ship.'"
Koch Records is the largest independent record label in the U.S. In the U.S. it is distributed by Epic Records.