The WSJ reports: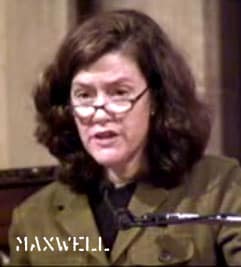 "For the rainbow cabinet of the nation's first African American president, Mary Beth Maxwell is the perfect labor secretary you've probably never heard of: a gay woman, community organizer and labor leader with an adopted African American son. And this founding executive director of American Rights at Work is about to get the full-court press….Some labor leaders from both the AFL-CIO and Change to Win, a splinter union group led by the Service Employees International Union, back her as a consensus choice, citing her efforts on behalf of legislation to allow unionization at workplaces with the signing of cards, not secret balloting."
Meanwhile, the Human Rights Campaign is apparently amending its endorsement of Linda Sanchez last week:
"Today, the gay rights group Human Rights Campaign will release a letter to President-elect Barack Obama strongly backing her. The catch: The group last week backed Rep. Linda Sanchez for the post. 'You would have received our letter in support of Representative Sánchez's candidacy for Secretary of Labor last week,' HRC President Joe Solmonese writes, asking for a mulligan. 'While we remain supportive of Representative Sánchez's candidacy, it has come to our attention that Mary Beth Maxwell is also being considered for this crucial position. Given Ms. Maxwell's long history of leadership on labor issues, HRC is pleased to also endorse Mary Beth Maxwell for Secretary of Labor.'"
Also strong contenders for the job, however, are Michigan Gov. Jennifer Granholm and Kansas Gov. Kathleen Sebelius, both bigger names than Maxwell.