Via The Sword (site possibly NSFW) comes news of an interesting transformation.
Zach Travis has transformed from an androgynous American Idol contestant who confused judges before doing a rendition of Whitney Houston's "Queen of the Night", to Kirk Cummings, an adult film actor for gay studios Falcon, Channel 1, Hot House and Studio 2000, who also happens to have posted a music video online.
When Idol judge Randy Jackson asked if he was a boy or a girl, Travis replied, "I'm a boy. I stand up just like you do." A statement he apparently has gone on to prove quite graphically.
Watch his audition, and his YouTube single, AFTER THE JUMP…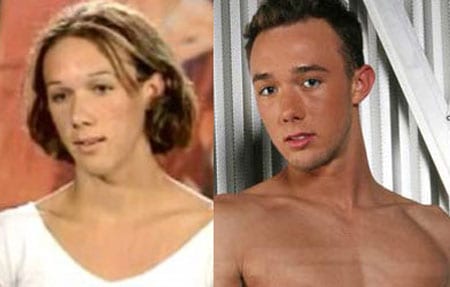 American Idol Transitions … To Porn Star! [the sword]