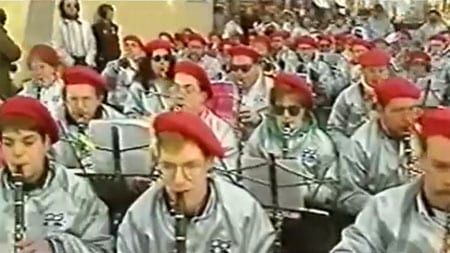 The Lesbian and Gay Band Association has had its application to march in the Inaugural parade accepted, according to the band's website.
Wrote the group: "We are extremely pleased to announce that the Lesbian and Gay Band Association will be included as a marching contingent in the Inaugural Parade. This is the first time that an LGBT group will be represented in a Presidential Inaugural Parade, truly our chance to make history."
According to its website, "Lesbian and Gay Band Association (LGBA) is a musical organization comprised of concert and marching bands from cities across America and the world. Formed in 1982 as Lesbian and Gay Bands of America when seven independent lesbian and gay bands met formally in Chicago, LGBA has grown to 26 bands including international bands"
Gay groups have performed on sidewalks and as side acts to official inaugural events, but this is the first time an LGBT group will march in the official inaugural parade.
Watch the application reel the band submitted for admittance into the parade, AFTER THE JUMP…