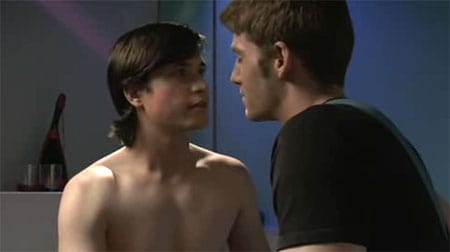 These screenshots are from Star Trek Voyages which finally produced a long-awaited explicitly gay storyline entitled "Fire and Ice".
In the episode, James T. Kirk's nephew enters into a relationship with a male Enterprise crewman as the ship is threatened by an HIV-like virus and a Klingon attack.
And you gotta love the Mr. Sulu reference at the beginning of the relatively steamy action, which begins at around the 4:00 mark.
Watch it, AFTER THE JUMP…