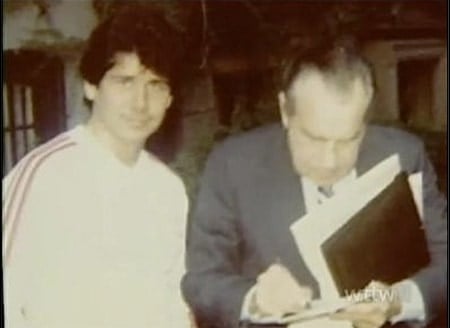 Everyone needs a role model. Time Out Chicago reports:
"Nixon, of course, had already been shamed and destroyed by the Watergate scandal, yet the young Blagojevich insisted he and his traveling buddy, who snapped the above photo (it briefly appeared in a WTTW profile about Blagojevich after he was elected), wait vigilantly for the former president. In 1980, most twentysomething men probably pined to bump into one of the Beatles or maybe Bo Derek; Blago wanted the autograph of our nation's most notorious politician."
The Blagojevich case: Crime or just talk?
(via gawker)