Day without a Gay fizzles…

Woman to auction brain MRI featuring image of the Virgin Mary.

Anderson Cooper swims with sharks VIDEO.

Gay man arrested for fighting back at gay basher with dinner plate: "Wilson said the incident began when he and four friends were finishing a late dinner at about 2 a.m. at the Bistro Francais. Suddenly, according to Wilson, the two men walked back into the main part of the restaurant, with one of them shouting obscenities and anti-gay names at him and his friends. 'They came running at us,' Wilson said. 'I think one of them said they would throw us through the window.' Wilson said he and his friends had been sitting at a table in front of the restaurant's front window in a confined area on a raised platform. 'I was cornered between the wall and the window,' Wilson said. 'I had nowhere to go and these guys are charging at me with their arms raised,' he said…Wilson said he grabbed a plate from the table and hit one of the two men in the head."

Gay NYE parties to go on in Bangkok despite unrest.

Becket Fund founder Seamus Hasson, whose organization took out the full-page ad in the NYT accusing peaceful Prop 8 protestors of mob violence, is now comparing them to Al Qaeda: "Well, whether it's an organized movement like Al Qaeda or whether it's the Al Qaeda-like, um, inspired acts of terrorism elsewhere, people are right to be concerned about, um, radical Islamist violence…"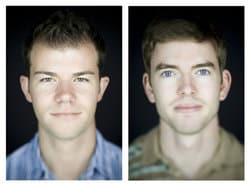 Censored gay photos back on the wall at BYU.

Britney Spears and Ellen DeGeneres' version of silent night is anything but serene.

Versace exec hit with sexual harassment claim by receptionist who says she was forced to convey sexually-charged messages to her boss: " One caller said he left his eyeglasses in Patrick Guadagno's apartment, then alleged the 57-year-old fashionista drugged and date-raped him, according to Fay Rodriguez's blockbuster Manhattan Federal Court lawsuit. Another man told Rodriguez that Guadagno, the president of Versace Wholesale USA, gave him a sexually transmitted disease, she charges."

EU countries criticized over same-sex partner rights: "A Commission report showed that 14 states do not give full entry and residence rights to partners of same-sex couples. They are Germany, Austria, France, Greece, Hungary, Poland, Cyprus, Malta, Romania, Slovakia, Ireland, Estonia, Slovenia and Latvia."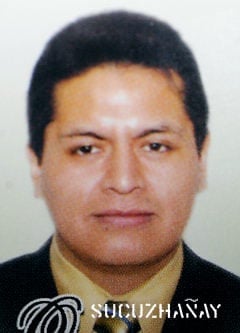 Here is the Facebook page for the vigil on Sunday afternoon for Jose Sucuzhañay, who died as a result of the anti-gay, anti-Hispanic attack by four men in Brooklyn in the early hours of Monday morning: "Gather at 2PM at the corner of Myrtle Avenue and Grove Street (Take the L to Myrtle/Wyckoff). We will then walk to the site of the attack (Bushwick Avenue and Kossuth Place) for a vigil at 4pm. THE PREVIOUSLY PLANNED WALK AT 7PM STARTING IN FRONT OF THE ARCHIVE WILL NO LONGER BE HAPPENING. We hope you will join with us at the march and vigil organized by Make the Road."

Rolling Stone shows even Brad Pitt can have a bad day in front of the lens.

"Sarah Palin" was Google's fastest rising search term for 2008: inside the Google Zeitgeist.

Ryan Gosling got a glimpse of the full moon.

Gay grifter goes on $361,000 spending spree in NYC with boyfriend's credit card.

Battlestar Galactica to get gay character.

Obama's Change.gov website has just added an interactive Digg-like area where actual citizens can ask questions, which are then voted up or down. The current top question is: "What will you do to establish transparency and safeguards against waste with the rest of the Wall Street bailout money?" No word on when the answers are coming.

Taxi driver in Britain stands accused of luring a passenger to his home and raping him: " Raja Khan, 52, told his 23-year-old victim that Eid celebrations were taking place at his home, a court heard. Prosecutor Robert Elias QC said the man had agreed to go to his house in Richmond Street, Accrington, but asked to be taken home when he realised there was no party going on. He also became alarmed when Khan locked the front door behind him, Preston Crown Court heard. The jury heard the 23-year-old was left 'frozen and shocked' as Khan raped him. Mr Elias said Khan suggested that they detour to his house. He said there was an end of Eid celebration. The victim had a bottle of cider, which he had started drinking. As they went into the Richmond Street property there was no signs of a celebration and the door was locked behind him."