Top footballers — Sol Campbell, David Beckham, Wayne Rooney — on wish list for anti-homophobia campaign being produced as a collaboration by the Football Association and gay activist Peter Tatchell: "The video will be shown in cinemas, on TV and in stadiums in an attempt to rid terraces and pitches of homophobic chants and slurs…The FA has put aside a budget of £20,000 and is hoping that a major advertising agency will take on the project at minimal cost."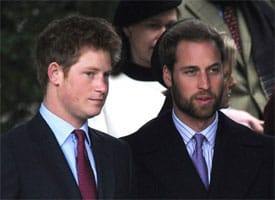 Prince William decides that 'boy' look is so over.

Sean Penn to receive Desert Palm Achievement Award for acting at the 20th Annual Palm Springs International Film Festival: "Penn is the first artist to receive back-to-back awards from the festival. He is also the first artist to receive awards in two different categories, according to Darryl Macdonald, executive director at the Palm Springs International Film Festival."

CAMPAIGN: One million letters for marriage equality.

Brody Jenner talks about those awkward gay guy moments.

Rex Wockner: Why Stonewall 2.0 isn't fizzling. "That's because Stonewall 2.0 already happened. Stonewall itself lasted three nights in 1969, but it set the stage for much that came after it. Stonewall 2.0 lasted, at minimum, 11 days — and, I suggest, set the stage for much that will come after it."

iFart iPhone app makes $40,000 in two days.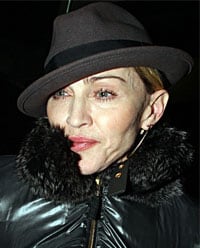 Jesus follows Madonna to London?

Obama advisor David Axelrod defends Rick Warren decision: "The important point here is you have a conservative evangelical pastor coming to take part in the inauguration of a progressive president."

Lady GaGa, Little Boots, La Roux, and Ladyhawke tipped as new electropop royalty: "Every now and then pop music undergoes a dramatic shift, and if you believe the people who influence what we listen to, we're currently on the verge of just such a phase. Out, according to record labels, are the male guitar bands who have dominated the charts and airwaves for much of the decade; in are solo electropop artists who have arrived en masse from Planet Quirky."

Courtney Love accuses Kim Kardashian's brother of gay bashing.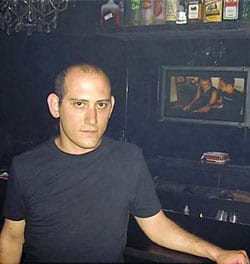 Filmmaker Yair Hochner opening doors for gay films in Israel: " Hochner's success has put him on the front lines of an Israeli culture war: How permissive should the country be for gays and lesbians? Same-sex marriage is illegal in Israel, and Jerusalem's annual gay pride parade has been the scene of violent clashes in years past, pitting Orthodox Jews against liberal Israelis waving flags and banners. Hochner says that, outside of Tel Aviv, many Israelis are homophobic and that 'in Jerusalem, it's dangerous to hold hands.' This is one reason Hochner wanted to ratchet up the scenes in 'Antarctica' where gays and lesbians do more than hold hands."

Naomi Campbell cracks a smile.

Chattanooga, Tennessee paper profiles "ex-gay" Chris Delaney: "The question of whether someone can choose to be gay is at the heart of all gay-rights issues, Mr. Delaney explained. By saying that a homosexual is genetically born with gay tendencies in the same way a black person is born with dark skin, gay rights advocates are trying to bolster their arguments for equal treatment of gays, he said. 'What I do flies in the face of their agenda,' said Mr. Delaney, who noted that he periodically is the target of hate messages on his Web site and threatening voice mails. But Mr. Delaney and Mr. Buchanan say they aren't going to let resistance interfere with their work. Mr. Buchanan said he believes the ex-gay movement will not only continue but will expand."