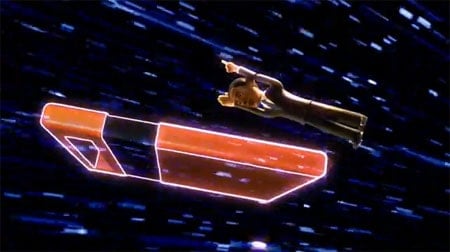 A diverse cast of characters are on display in this new video from Daft Punk and Adam Freeland in honor of the President-elect. My favorite part is Obama flying through space to type his name out on a giant Texas Instruments Speak & Spell.
Watch it, AFTER THE JUMP…
Americablog is right — John McCain would never get a video like this.