Obama: Wall Street bonuses "shameful."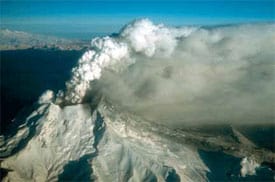 Scientists: Alaskan volcano eruption imminent.

This is the height of irresponsibility.

Police raise rainbow flag in Wales: "Sexuality is a highly emotive and personal matter and I have great respect for those involved with The Gay Police Association who, over the years, have worked selflessly to promote equality within our organisation. I am immensely proud to support our gay officers and staff and I hope that this event sends out a clear message as we continue to strive for inclusivity and equality."

Prince Harry look-alike says he's getting too much attention.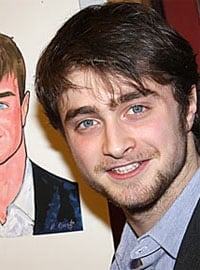 Sardi's needs a new artist: Portrait looks nothing like Daniel Radcliffe.

University of Tampa to provide benefits to same-sex couples: "This comes just a week after Hillsborough County refused to even discuss the issue in a 5-2 vote. The Minaret Online cites an email sent to faculty and staff explaining that the same sex domestic partnership benefits will begin April 1st. The benefits do not extend to heterosexual domestic partnerships because they are legally able to marry in Florida."

You may remember the Yale Baker's Dozen New Years Eve San Francisco bashing case. It has finally been settled: "[Sharyar] Aziz said Thursday his civil suit case was settled against his personal attackers, Richard, Michael and James Aicardi. Brian Dwyer, the fourth man originally named in the civil suit, was dropped from the case earlier due to contradictory accounts of the attack. 'I am happy we can all move on,' Aziz said in a telephone interview."

Road sign hacked to warn drivers of zombies ahead.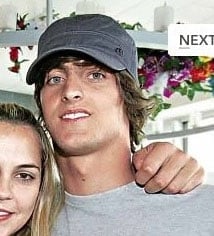 Close-up: Ian Thorpe's Brazilian housemate.

LGBT paper in San Diego calls on Portland's Mayor Sam Adams to quit.

Former SF Mayor Willie Brown representing two 24 Hour Fitness employees who claim the company retaliated after they complained about racist, sexist, and homophobic remarks at work: "Brown and Renne are part of a legal team representing Paul Drobot and Reginald Allison, two managerial employees who complained about instances of discrimination in hiring on the basis of race, as well as frequent racist, sexist and homophobic comments. In August 2006, the two employees filed charges with the U.S. Equal Employment Opportunity Commission about alleged discriminatory practices dating back to 2003. According to those charges, management within the company not only refused to address the inappropriate behavior, but eventually retaliated against the employees for having complained. 'When these two reported to their immediate supervisor about actions not in keeping with the employee manual, what happened? They got squashed. They got demoted and eventually terminated,' Renne said."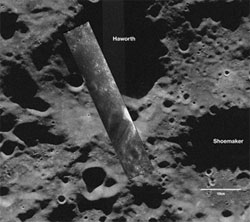 NASA peers into Moon's shadowed craters.

Film Experience takes a look at the GLAAD awards.

SPOILERS: If you're interested in knowing who on American Idol made it through Hollywood week (which hasn't aired yet), the list is here.

A new trio of Beckham Armani shots.

Clergy at Cleveland Ohio's Pilgrim Congregational United Church of Christ refuse to sign licenses until all can marry: "Heterosexual couples exchanging wedding vows at the church will need an additional civil ceremony by a justice of the peace or a judge to make their union legal. The move was approved by an overwhelming voice vote during a congregational meeting last weekend. Head pastor Rev. John Tamilio III calls it a civil-rights protest."