Neil Giuliano, who served as President of the Gay & Lesbian Alliance Against Defamation (GLAAD) since September 2005, announced his resignation today: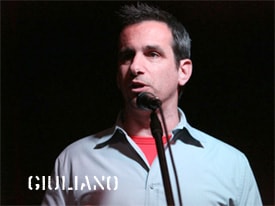 "I have informed the national board of directors of my decision to step down as president later this year and look forward to a successful and smooth transition of leadership for GLAAD. It's been an honor and privilege to work professionally in the movement for lesbian, gay, bisexual and transgender (LGBT) equality for the last three and a half years. The views of the American people on LGBT issues are clearly moving in the right direction, toward supporting full equality, and it has been a great experience to serve on the front lines, leading an amazing organization at such a historical time in the movement."
Giuliano said he was stepping down to pursue "personal interests while completing his forthcoming book about his public and political life." Giuliano served as the mayor of Tempe, Arizona for ten years prior to joining GLAAD. Giuliano will continue as President until a replacement is named later this year. GLAAD's Co-Chair Laurie Perper said the board will address the transition and begin its search process at its board meeting in early February.