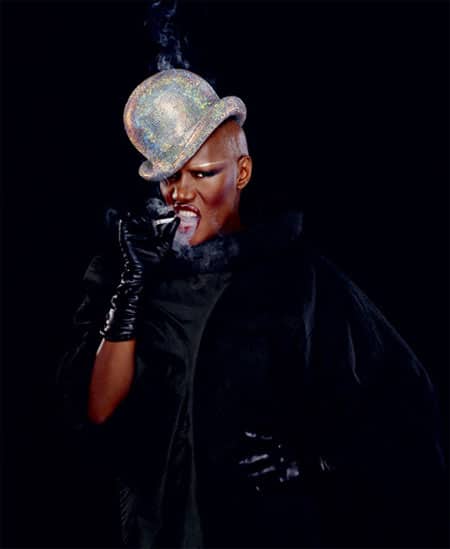 Grace Jones covers the current cover of V magazine in a photo shoot by Jean-Paul Goude.
Still a visual icon after all these years, Jones talks to London's Telegraph about her home and the many portraits by famous (gay) artists that hang there.
Says Jones: "It's like a museum. My Warhols — the ones he did of me, a series of small hamburgers, and photographs and Polaroids, because we spent so much time together. Keith Haring, Mapplethorpes, a lot of Jean-Paul [Basquiat]. They all follow you around the room, like eyes."
No doubt she has one of those delicious chocolate busts at home too.
Previously
Grace Jones: a Mass-Produced Self-Portrait in Chocolate [tr]
Jonesing for a Record in Wales [tr]