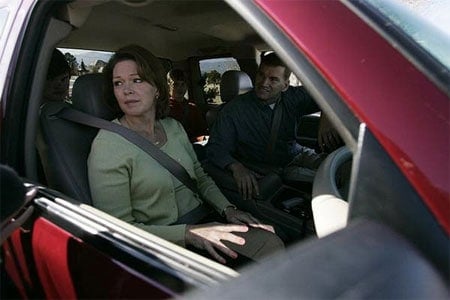 Ted Haggard and his wife Gayle are set to appear on Oprah tomorrow.
According to an advance sent out by Harpo productions, Gayle talks about when she first heard about Ted's actions: "The first words out of my mouth were, 'Who are you?'… I felt it was the thing that could destroy Ted if he gave in to it. So I prayed for him and I felt as though he was winning the battle."
She should have a chat with Mary Griffith.
I've reposted KRDO's interview with the church volunteer who says Haggard encouraged him to masturbate and take meth, AFTER THE JUMP…
Previously
Grant Haas, Haggard's Accuser, Says Pastor Encouraged Sex, Meth Use [tr]
New Ted Haggard Scandal Erupts; Sex with Male Church Volunteer [tr]
Ted Haggard Escort Mike Jones: I Knew There Were Others [tr]