Dozens of amicus briefs (Google, California Council of Churches, California NAACP, Mexican American Legal Defense and Educational Fund, Asian Pacific American Legal Center, and California Rural Legal Assistance) submitted in massive push against Proposition 8.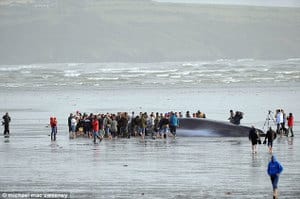 Massive Fin Whale perishes on Irish beach.

Some stunning shots of our beautiful planet.

Mom unhappy after finding Butt at American Apparel: "Trina Campbell told CBC News on Tuesday she and her 13-year-old daughter saw the magazine sticking out of a backpack on display inside the American Apparel outlet at the Park Royal Shopping Centre in West Vancouver. 'I pulled it out and I went to open it and it flipped open to a double-page spread of two men having full-on sexual activity, not just suggestive,' Campbell said. 'I don't think this is something that the average person wants to see unless they're ready or going out of the way to see it.'" Although she apparently left the store with her own copy.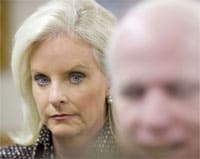 John McCain kills Cindy's Dancing with the Stars dream.

DNC settles lawsuit with gay outreach director Donald Hitchcock: "Hitchcock, former director of the Committee's Gay and Lesbian Leadership Council, filed suit on April 17, 2007 in Washington DC Superior Court after his termination, which he charged was in retaliation for criticism of the party by his partner, party activist Paul Yandura, in April 2006. Yandura's open letter criticized the matter in which donations from gay Democrats were being used, particularly how he felt that the party's interest in the LGBT community was limited to their financial contributions."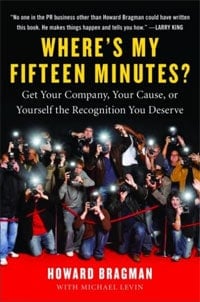 Inside the Chateau Marmont party for PR guru Howard Bragman's new book Where's My Fifteen Minutes?

Gossip Girl spin-off to feature younger versions of the show's older characters, set in the 80's.

Gay Fort Lauderdale mayoral candidate Earl Rynerson, who is running on a 'bloated budget' platform, under magnifying glass over his past personal expenses.

STUDY: Coffee reduces Alzheimer's risk.

Showtime confirms spin-off to The L Word. SPOILER: Will follow character Alice Pieszecki (Leisha Hailey) in prison. "Famke Janssen ('Nip/Tuck') guest stars in the first episode, along with Melissa Leo ('Frozen River') and Laurie Metcalf ('Roseanne') who appear as prison guards. 'It's not all lesbians like 'The L Word," Greenblatt says. 'It is more of a sort of mixed group of female characters, some of whom are lesbians. It is not as dark as 'Oz.' There have been a lot of female prison shows over the years that have been campy. This is not campy.' The working title is 'The Farm,' he says. "

Was the winner of The Bachelor revealed in the show's preview?

David Beckham hitches on to the droopy drawers trend.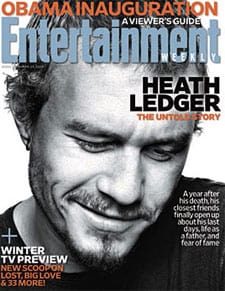 Ledger's last days.

New "superdrug" in the works to combat HIV/AIDS.

NBC's Southland series to include gay cop.

iTunes offering two free Sundance LGBT short films.

Could the lead in Gus van Sant's adaptation of The Electric Kool-Aid Acid Test be Jack Black: "'Unfortunately, Heath Ledger was a pretty obvious choice, and he's gone,' Van Sant told MTV News in an exclusive interview. But who else could play zany philosopher-king and 'One Flew Over The Cuckoo's Nest' author Kesey? 'There's the opportunity that it could be Jack Black,' says Van Sant, hinting the film might possibly take on a more comedic feel. At the moment, though, the 'Milk' director is awaiting the initial draft of the screenplay, which is being penned by 'Milk' scriptwriter Dustin Lance Black. 'He's cracking the nut,' Van Sant tells us. 'I'm not sitting with him every day. I probably should think about doing that, but I haven't seen the first draft yet. I hope he cracks it. There are many ways to crack it.'"