Saudi Arabia beheads two men after they are convicted of raping another.

It's on again but has the message been lost? Join the Impact notes that the focus of the nationwide protests happening this weekend is DOMA but nowhere is it mentioned in this report on the upcoming Saturday protest in Pasadena.

Humiliation on the slopes in Vail…

DOMA author Bob Barr: Repeal it.

Spain is "key front" in Vatican's church-state battle: " In a recent interview in Madrid, the secretary general of the Spanish Bishops Conference, Msgr. Juan Antonio Martínez Camino, said it was important for the church 'to use all the means at its disposal to promote and defend its fundamental rights.' He called the 2005 law legalizing gay marriage and adoption 'very strange and very irrational and very unjust.' The implications are broader, since Spain, with its 42 million Catholics, remains a touchstone for Latin America. South America alone has 324 million Catholics, the world's largest concentration."

Great White Shark autopsy to be conducted in front of 1,000 people, streamed live online: "We're interested in the gut content to see what the shark has eaten – it could be anything from seals, penguins, fish or even whale blubber. We're certainly hoping not to find any human bits inside, but you never know."

"Marriage Equality Rights for LGBT couples nationwide" is among the top 10 ideas voted up by visitors to the Change.org website. You can vote it up HERE.

Cristiano Ronaldo takes his final bake of '08.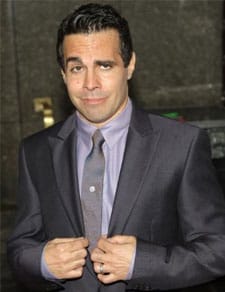 Mario Cantone's Superstar musical headed to Broadway? "Superstar is the ultimate interactive theatrical experience. Capitalizing on the cultural phenomenon of reality television talent contests, Superstar brings to life the story of six finalists in a heated talent competition. With its radio-ready, contemporary score and lyrics, Superstar artfully blends the on-stage reality show with all the backstage drama. Incorporating romance, conflict, plot-twists and foul play – everything they don't show you on TV – Superstar captivates audiences of all ages – entertaining traditional and non-traditional theater-goers alike. Driving the competition is the audience – an integral part of the show itself, in that, EVERY NIGHT THE AUDIENCE VOTES – live during the show – and on any given night, ANYONE can win!"

Cover Girl: RuPaul releases new video to coincide with premiere of Drag Race show.

Ordinance barring discrimination against gays and lesbians challenged in Kalamazoo, Michigan; likely to go before voters.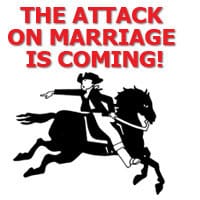 One if by land: Family Research Council warns of gay marriage invasion.

Conservative gay SoCal blogger Boi from Troy calls it a day.

NYT on Arkansas foster care – adoption law not in the child's best interest: "The new law is undeniably discriminatory. Under Arkansas law, people convicted of major crimes, including contributing to the delinquency of a minor, remain eligible to adopt children or become foster parents. Single people who have no partner — or who have a large number of casual sex partners — are also eligible. Anyone who is in a committed relationship, gay or straight, but is not married is automatically barred."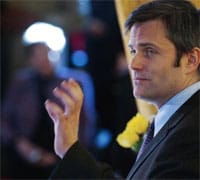 AfterElton has a crush on Portland's new gay mayor Sam Adams.

Head of Formula One racing accused of homophobia and racism in UK lawsuit.

Palin family embroiled in suspicions of nepotism, abuse of power once again: "Levi Johnston this fall began working at the Milne Point oil field through the ASRC Energy Services apprenticeship program. However, radio talk show commentator Dan Fagan, in a column published Sunday in the Anchorage Daily News, questioned how Johnston could take part in the apprenticeship program without the required high school education. Johnston's father, Keith Johnston, said in a telephone interview that his son decided to resign and return home to work on his education."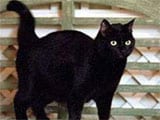 Bush cat dies, had nine lives and three names: "'Willie' apparently couldn't bear life after the White House. The Bushes' 18-year-old female black American Shorthair died Sunday at home in the Executive Mansion. Named by a then-9-year-old Barbara Bush, the cat, who was also called 'Kitty' by the family, was given the name 'India' after the former Texas Ranger baseball player, Ruben Sierra, who was called El Indio."

Lindsay Lohan has not had her Anne Heche moment yet.

Lone hacker responsible for infiltrating celebrity Twitter accounts, says Twitter: "The issue with these 33 accounts is different from the Phishing scam aimed at Twitter users this weekend. These accounts were compromised by an individual who hacked into some of the tools our support team uses to help people do things like edit the email address associated with their Twitter account when they can't remember or get stuck."

Oprah gets depressed too.