UPDATE: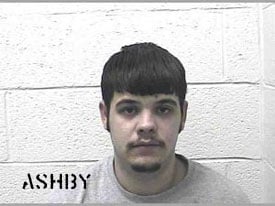 James Lewis, 48, of Telford, Tennessee, died of his injuries in the hospital Monday afternoon after a fight at a Johnson City, Tennessee nightclub left him unconscious early Sunday morning. He was transported to the hospital around 3am.
News Channel 11 reports that "Sgt. Billy Church says the victim of a beating at New Beginnings nightclub early Sunday morning was taken off life-support a short time ago."
The Times News reports: "Lewis had a head injury, but it was unclear how many times or where he was punched, Peters said. 'All we know right now is that there were some punches thrown,' Peters said. 'We don't know how many.' No warrants have been issued in the incident, so police have not said what charges could be filed. Police said three people may have been fighting. 'Right now what our investigation has revealed is that there was at least three people involved in the fight,' Peters said. 'Don't know exactly their roles, but there was at least three involved.' The genders of the others and the reason for the fight were not known. 'We're still putting together some stuff on that,' Peters said of the motive for the fight. 'Don't really know at this point in time.' Investigators do have several leads in the case, Peters said. 'We've got a couple of people we're looking at right now,' he said. 'People of interest to us.'"
Police arrested a man last night: "Johnson City Police say they arrested Bradley Ashby, 19, 807 E. Chilhowie Avenue, Johnson City, Tennessee, and charged with him with one count of reckless homicide. Ashby was booked into the Washington County, Tennessee Detention Center with a $50,000 bond."
Police have not released a motive.