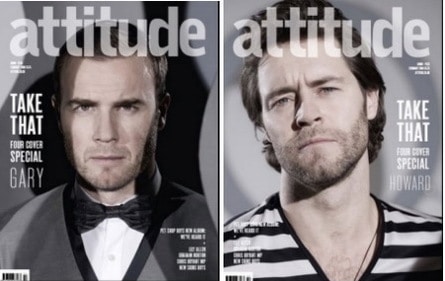 Robbie Daw presents a weekly pop music update here on Towleroad. Robbie runs his own site called Chart Rigger, which is celebrating its fourth anniversary this week! Congrats!
The members of Take That—Gary Barlow, Howard Donald, Jason Orange and Mark Owen—appear on four different covers of U.K. gay mag Attitude's February issue.
Says Attitude: "Riding off the success of their number one album The Circus, we shot four covers with Gary, Jason, Howard and Mark. In one of their most revealing and intimate interviews, Attitude Assistant Editor Colin Crummy spent an unprecedented amount of time with the band and got the scoop on rumours, Robbie [Williams] and their ongoing relationship with their gay audience."
The Circus recently spent five weeks at the top of the British album chart, and has sold 1.5 million copies in their home country since its release last month.
In early December, Universal Music U.K. chief David Joseph told Billboard, "We have a lot of interest in the music from our American partners."
He also added that a decision on a U.S. release will be made "in the next few months."
It was announced this week that Take That have been nominated for a 2009 Brit Award in the category of Best British Group, along with Coldplay, Girls Aloud, Elbow and Radiohead.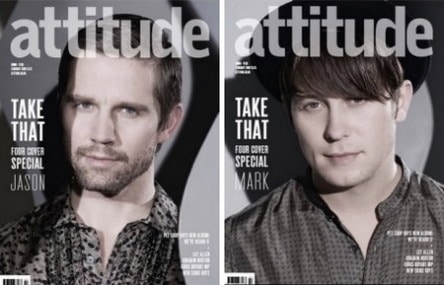 SOME CLIPS FOR THE WEEK:
U2: Their new single, "Get On Your Boots," from its world debut on Ireland's RTE FM2 morning show on Monday. What do you all think of this one? A bit too "Vertigo" maybe?
THE SATURDAYS: The radio edit done by Erasure's Vince Clarke for the U.K.-based girl group's current single "Issues."
LILY ALLEN: Her cover of the Clash's "Straight To Hell" for upcoming compilation Heroes benefiting the multi-national War Child charity. The album will also feature Rufus Wainwright, Franz Ferdinand, Hot Chip and Duffy.
REAL MCCOY: The unreleased U.S. video for the German act's 1995 hit "Run Away," which surfaced online this week. The 1984 theme was apparently deemed "too dark" by Arista at the time.

THE WEEK'S NEW RELEASES: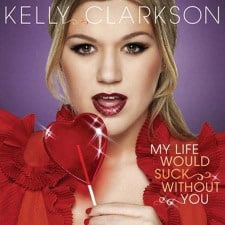 Kelly Clarkson's new single "My Life Would Suck Without You," currently #1 on iTunes. Produced by Max Martin and Dr. Luke, the song pretty much picks up where "Since U Been Gone" left off. Curiously—but perhaps appropriately?—iTunes stars out the "U" and the "C" whithin the word "suck" at the online store. That kinda sucks.
Antony And The Johnsons' third LP, The Crying Light, which contains a 1977 photo of butoh dancer Kazuo Ohno on the cover.
Merriweather Post Pavillion, the eighth album from experimental Baltimore-based indie act, Animal Collective.
The self-titled debut from Fiction Family, a duo consisting of Nickel Creek's Sean Watkins and Switchfoot's Jon Foreman.
A compilation of reheated Mariah Carey leftovers from her former label Sony. It's called—brace yourselves—The Ballads.