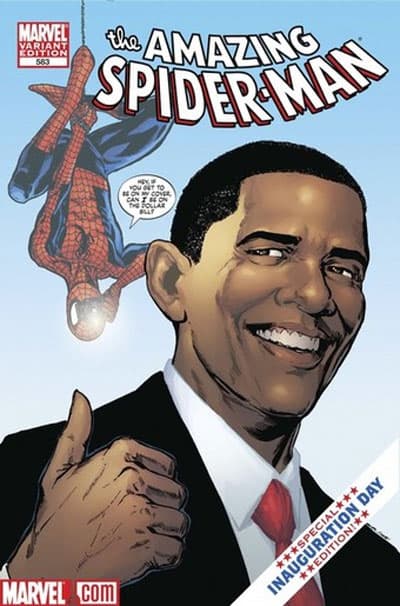 President-elect Barack Obama is to be featured in five pages of a special inauguration issue of Marvel Comics' Amazing Spider-Man, USA Today reports:
"The White House transition team did not respond to a question about the extent of Obama's comic-book geekiness, but Obama did mention Spider-Man during the campaign, primarily at children-oriented events. And during an Entertainment Weekly pop culture survey, Obama said Batman and Spider-Man were his top superheroes because of their 'inner turmoil.'"
Towleroad hears that the cover art was done by gay artist and NYC resident Phil Jimenez.