Portland Mayor Sam Adams back to work: "'Good morning, everybody,' he said to the reporters who rushed to meet him at the doors. 'Happy to be back,' he said. 'Ready to get to work.' He didn't miss a beat, didn't stop to chat. When a reporter tried to ask him about the most recent news reports, he didn't bite. 'I'm happy to answer questions about city business,' he said. Then he slipped into the City Council chamber, where he spent the next two hours discussing a bridge project."

T.R. Knight and boyfriend Mark Cornelsen enjoy the gayest place on Earth.

NBC bans PETA 'vegetable porn' commercial from Super Bowl – WATCH it.

Married same-sex New York couples offered guidelines: "The five-page document, issued on January 26 by Lambda Legal, the Empire State Pride Agenda, the New York Civil Liberties Union, and the American Civil Liberties Union, outlines a dozen-and-a-half areas — some broad-reaching, others more narrowly tailored — in which the state's policy of recognizing marriages by same-sex couples who legally wed in other jurisdictions have implications for their day-to-day life here in New York." Get the doc HERE.

Ryan Reynolds minds his muscles.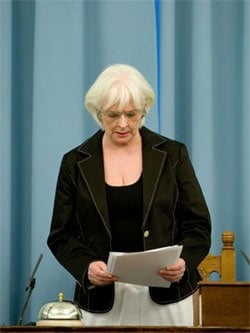 Jóhanna Sigurdardóttir to become Iceland's, world's first openly lesbian prime minister?

House Judiciary Chair Conyers issues subpoena to Karl Rove: "I have said many times that I will carry this investigation forward to its conclusion, whether in Congress or in court, and today's action is an important step along the way. Change has come to Washington, and I hope Karl Rove is ready for it. After two years of stonewalling, it's time for him to talk."

Know your ABCs: The gay alphabet!

Students across U.S. don T-shirts for 'Equality on Campus Day'.

High-ranking French official comes out: "Roger Karoutchi, France's Secretary of State for Parliamentary Relations and a close friend of President Nicholas Sarkozy, has revealed he is gay. The former MEP and senator made the claim in an interview conducted in advance of the release of his autobiography."

Openly gay attorney Michael Pollok running for Kirsten Gillibrand's seat.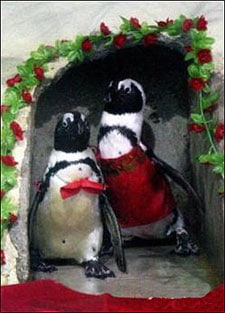 Necessary? Chinese zoo gives gay penguins a wedding. These are the same penguins who last month were segregated for stealing eggs and trying to raise a child.

Octuplets born in California.

Does it really matter if True Beauty contestant Joel Rush is pretty on the inside?

Georgia man fights court order on visits with kids: "[Judge] Edwards ordered that neither of the parents could have 'overnight company with a member of the opposite sex, or with any person deemed to be a paramour, unrelated by blood or marriage, in the presence of a child.' One sentence later Edwards wrote: 'Additionally, defendant is prohibited from exposing the children to his homosexual partners and friends.' In his appeal, Mongerson's attorneys write that such an order was an abuse of the court's discretion. 'There was no evidence presented that and the court made no finding that exposing the parties' children to any of Appellant's homosexual friends would adversely affect the best interests of the children,' according to the appeal. 'Therefore, such a prohibition on appellant's homosexual friends is an abuse of discretion.'"