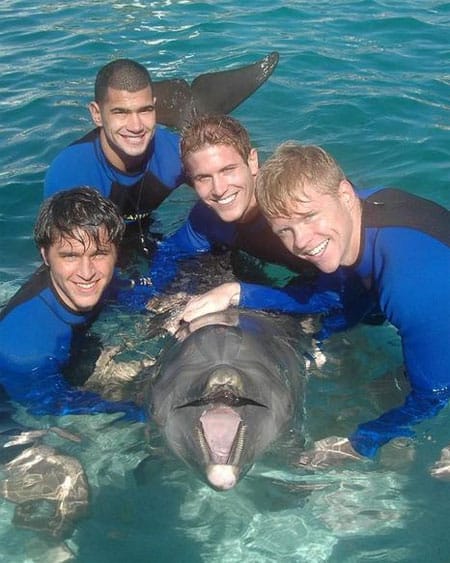 Gay Real World: Brooklyn housemate J.D. Ordonez, who in the show's first ep expressed a cool determination to set his housemates straight on how to be sensitive toward their transgender housemate KateLynn, is educating them on quite a few other topics as well, including dolphin training (Ordonez is a dolphin trainer at Miami Seaquarium) and Magnum-sized condoms.
Who's so curious about JD's Magnum-sized condoms and what fills them? Well, it's Chet, the "not gay" Mormon from Utah, of course.
Watch the outtake clip, AFTER THE JUMP…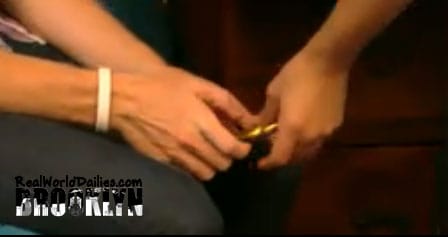 (via guytvblog)
And here's a bonus shot of JD and his 'workout crew' in South Beach from his MySpace page.