Saving the elephants.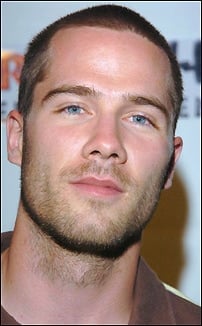 Brothers and Sisters star Luke Macfarlane to flex his stage chops in The Jazz Age.

Idol fail: Ryan Seacrest tries to high-five a blind contestant.

Barack Obama dines with conservative members of the media: "As you may have heard, Barack Obama did some socializing in Maryland last night. His host: conservative columnist George Will, who brought out some of the biggest stars in the right-wing media establishment for dinner, wine, and restrained hostility collegial conversation. David Brooks was there, as were Charles Krauthammer, Larry Kudlow, Rich Lowry, and the always perspiring Bill Kristol." Then, Obama meets with liberal members of the media: "The group included the Washington Post's E.J. Dionne and Eugene Robinson, the Wall Street Journal's Gerry Seib, National Journal's Ron Brownstein, the New York Times Frank Rich and Maureen Dowd, and MSNBC's Rachel Maddow, among others."

Lance Bass debuts new hair: faux-hawk with racing stripes.

Gay mayor of Nyack, NY and member of the Nyack 10, John Shields, won't seek re-election. He's also dropping his affiliation to the Democratic Party. Shields: "I don't think either party is serving the LGBT (lesbian, gay, bisexual and transgender) community."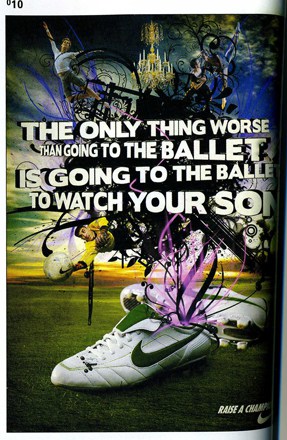 Nike: Because ballet is so gay. UPDATE: It's a student ad made without Nike's involvement.

Puerto Rico Civil Code shifting in committee: "…language that would have given same-sex couples access to all rights available to married heterosexual partners in Puerto Rico will be eliminated and, in exchange, they will only be given a few rights."

Proposition 8 kills gay ski week for Utah.

Transgender activist murdered in Honduras.

Carphone Warehouse customer referred to as "big gay" on his repair form.

John Barrowman writing Torchwood comic strip.

Sexually-transmitted disease rates soar: "Syphilis has increased each year since 2000 — its rate is up 81 percent — with gay and bisexual men representing 65 percent of cases, the CDC said. Douglas said many cases are occurring in HIV-positive men who are choosing other HIV-positive men as sexual partners. 'Within that relationship, they are less concerned about the transmission of other conditions. They're not using condoms. They believe that their partner already has got the worst they can get — they've got an HIV infection,' he said."

Prominent Australian LGBT journalist Iain Clacher dies.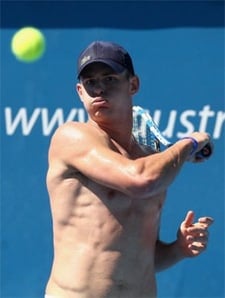 The shirtless tennis showcase begins in Melbourne.

Jennifer Hudson to be in spotlight at Super Bowl.

Dinners with Dubya: "Before I know it, I have a Heineken in hand, and the president of the United States has a 'non-beer' in his, and we begin an unscheduled tour of the White House residence. He continues to address me as Smitty, a name I haven't been called since Little League."

Drunken Golden Globes guest approaches Brad Pitt to tell him he's ugly.

New category for trans- and homophobic attacks considered in Scottish parliament: "Creation of a new category of aggravated offence for attacks on gays, lesbians and transgender people would probably result in an initial increase in the number of reported offences, it was claimed yesterday. But they said proposed legislation would encourage more people to come forward and change the climate in the long-term."

Dorota, the beaten down maid of Blair Waldorf on Gossip Girl, has her own Facebook page.