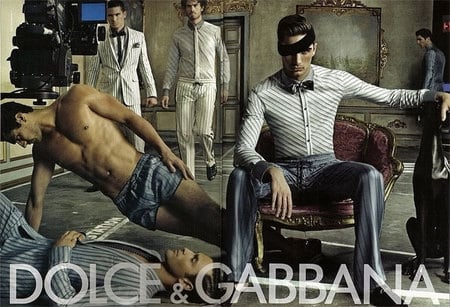 Above, a shot from photographer Steven Klein's latest enigmatic campaign for Dolce & Gabbana. The City's Adam Senn takes a spot in the background.
In related news, Klein and Madonna had dinner together at New York's Waverly Inn over the weekend. The Daily Mail identified Klein as a "mysterious new beau". Mysterious yet undoubtedly platonic. The NY Post followed suit (h/t chexydecimal).
No doubt Madonna ordered the salmon. And, perhaps it is working.