Wyoming House kills anti-gay marriage bill: "After an hour of impassioned debate Friday, the House defeated an attempt to define marriage in the state Constitution as a union between a man and a woman. House Joint Resolution 17, also known as the "Defense of Marriage" resolution, failed by a vote of 35-25. Wyoming law already stipulates that only marriages between a man and woman are valid, but the law also requires the state to recognize valid unions performed in other states."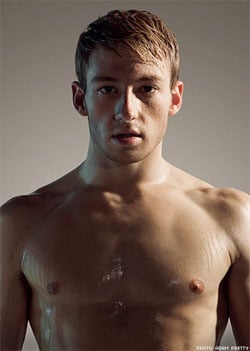 Matthew Mitcham gets a sponsor: Aussie telecommunications giant Telstra.

The juice on the Melrose Place remake.

Boy George to leave jail early? Meanwhile, he scrubs sinks.

New constitution in Bolivia bans discrimination based on sexual orientation and gender identity!

Strange drag queen bird spotted in the wild.

Virginia man gets 35 month for attack on gay man in DC last October: "Court documents claim that the 19-year-old and his friend, Saad Elorch, approached the victim and his friend. When Abdulgader and Elorch learned of the men's sexual orientation, they made homophobic remarks to them. Documents also state that Abdulgader knocked the victim unconscious with a glass bottle and that he admitted to attacking the victim because he was gay."

BAFTA Awards handed out in London. Here's what won.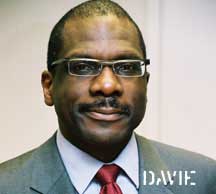 Obama names Fred Davie to Policy Council on Faith-Based and Neighborhood Partnerships.

Brad Gooch on closets, Harvey Milk, and the art world of Robert Rauschenberg and Jasper Johns.

Anti-gay vandalism condemned at Long Island LGBT Youth Center forum: "When somebody is attacked because of their race, religion or sexual orientation, we're all attacked."

Ann Coulter under investigation for voter fraud: "Ann Coulter is now the subject of a formal probe by Connecticut's Elections Enforcement Commission, moving her closer to being charged with fraud. The commission is now conducting a 'thorough investigation' of whether the prolific conservative pundit broke the law earlier this decade by voting in Connecticut while living in New York City, a spokeswoman for the commission told the New York Daily News."

Kristen Wiig is Kathie Lee Gifford.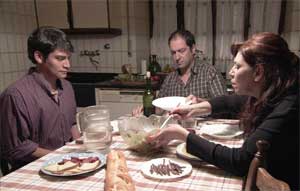 Berlinale: First gay Basque film unveiled. "Pushing even a larger envelope, most of 'Ander's' finance comes from the Basque government, via Berdindu, its gay-lesbian service…Roberto Caston, its writer-director, bridles slightly at the gay tag. Pic follows fortysomething Ander, a Basque farmer-cum-factory worker who breaks a leg. He hires a Peruvian immigrant, Jose (Christian Esquivel, 'Che'), who inspires in Ander feelings he didn't know he had. 'The film's about solitude, which most of the characters suffer,' said Caston. 'Ander' rides a new Basque cinema wave."

All My Children: Daytime television to have first same-sex wedding.

Male model fix: Travis Hanson.

A write-up on NYC's new East Village straight-owned gay bar The Hose.

Fort Lauderdale Democrats club running ads revealing which mayoral candidates are supported by anti-gay outgoing mayor Jim Naugle: "The ads, running in gay publications, have a grid that notes which candidates are Democrats, gay or lesbian, filled out the Dolphins questionnaire or are supported by Naugle. The mayor acknowledged that linking him with candidates he supports — Jack Seiler for mayor and Romney Rogers for City Commission — could hurt them with gay voters. 'Certainly it might hurt,' Naugle said. But, noting that he's been elected 'eight consecutive times, and all by wide margins,' Naugle said his support would help with the non-gay majority."